Are you a KDP (Kindle Direct Publishing) publisher looking to create low and medium-content books fast? Look no further than Creative Fabrica, a resource I personally recommend for obtaining graphics, fonts, clip art, and kdp templates. 
With its huge collection of fonts, graphics, KDP interiors, niche ideas, and keyword suggestions, Creative Fabrica offers a wealth of possibilities to start and scale your self-publishing journey.
However, it's crucial to understand how to use these resources properly to ensure your long-term success. In this blog post, let me guide you through the various ways you can effectively utilize Creative Fabrica for your low-content book endeavors.
How To Correctly Use Creative Fabrica for Amazon KDP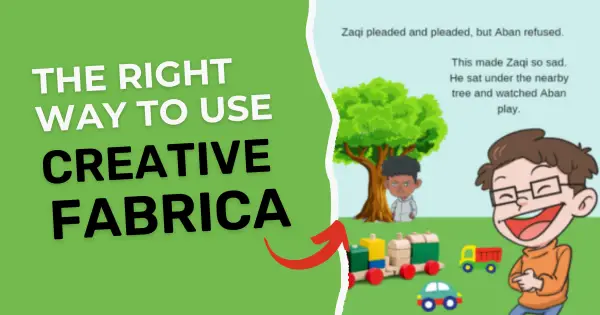 Below are some of the best ways you can safely use creative fabrica for creating low-content books and making a passive income online. This is really important to safeguard your kdp account from a potential ban and keep it for many years to come. So, do read this blog post till the very end…
#1- Explore Fonts to Bring Your Text Designs to Life
When it comes to creating visually appealing low-content books, fonts play a vital role. With Creative Fabrica, you have access to a wide selection of fonts to experiment with. As you embark on your creative journey, take the time to explore unique and engaging fonts that resonate with your book's theme and audience. 
By selecting fonts that truly stand out, you can add a distinct touch to your book designs, captivating your readers from the first page.
My Favorite Fonts on Creative Fabrica
There are over 131K fonts available on creative fabrica at the time of writing this blog post. So, to get you started I am going to share some of my favorite ones you can check them out as well.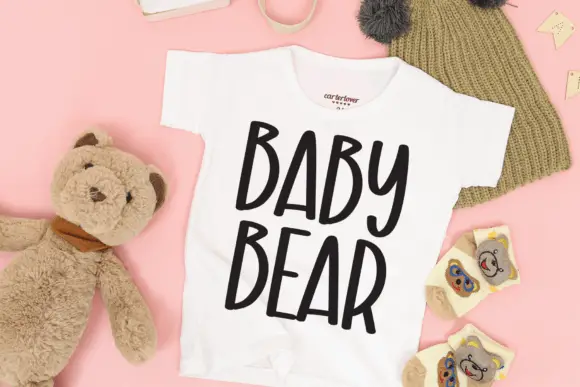 Farmhouse font is one of the coolest kid-friendly fonts on creative fabrica. I have used it myself for creating kdp book covers and interiors. It can be a great font for creating children's book covers and baby shirt designs.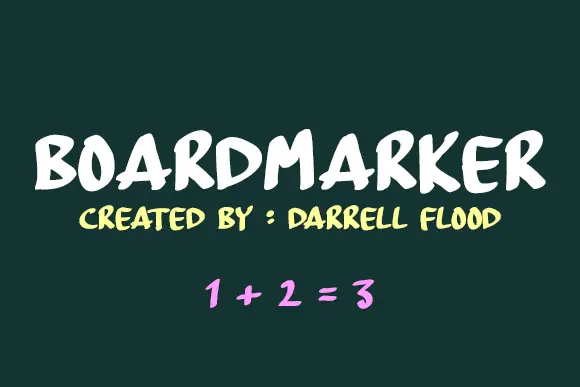 Board Marker is another creative fabrica font that I used for my own kdp books. This gives a playful touch to your book covers and can attract parents and teachers looking for educational books.
Black Marker is a brushed and thick-lettered display font that can be used to create kdp covers for kids coloring books or kids' activity books. It can add a sense of charm, uniqueness, and authenticity to kids' book covers.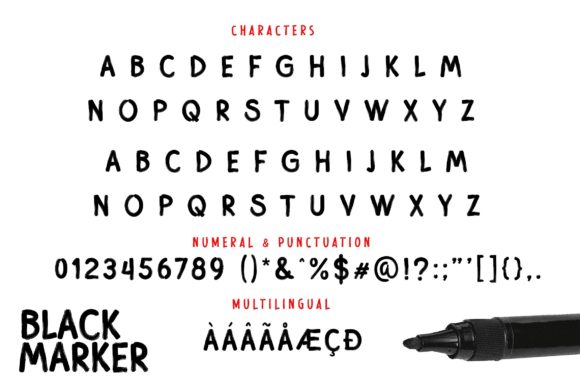 Marker font can evoke a childlike or handmade aesthetic, which can be appealing to young readers. The imperfect and organic strokes of marker fonts can also create a sense of warmth and friendliness, inviting children to engage with the book.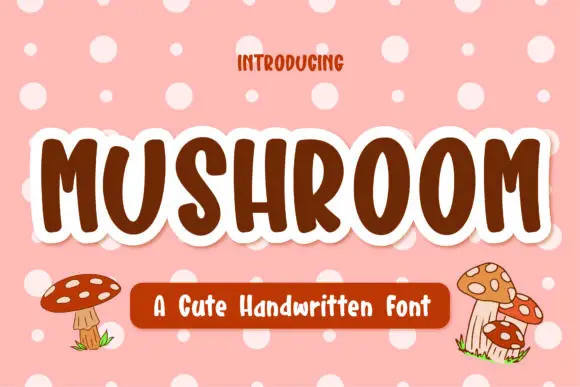 Mushroom font can be an excellent choice for creating coloring book covers. I used this font to create covers for my mushroom coloring books. However, the look and feel of this font is more geared towards kids, so you can use it to create covers for your children's books.
Asky is a big and bold font and works great for writing titles on book covers. It's a bold, whimsical font that brings designs to life. Its chunky letter forms and playful charm captivate and engage your target audience.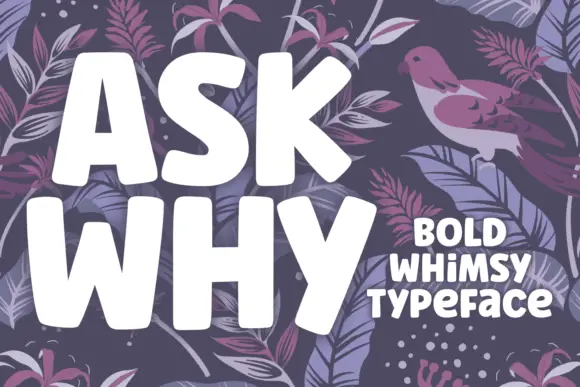 In addition to these five fonts, I used a handful of other fonts from creative fabrica as well. A few are listed below.
To check out more amazing fonts on creative fabrica, you can try them for free by visiting this link.
✨I have also written a whole blog post about creating Math Workbooks for Amazon KDP, you can read my review of Math Worksheets Generator here.
Customize Graphics and Illustrations for a Unique Look
Graphics and illustrations are powerful visual elements that can greatly enhance the appeal of your low-content books. However, it's essential to avoid using graphics directly from Creative Fabrica to prevent duplicate content issues on KDP. 
Instead, you can add your own creative touch by customizing and personalizing the graphics. A fantastic tool that I highly recommend for this purpose is Canva. With Canva, you can effortlessly add your own elements, change layouts, and modify colors, ensuring your graphics are unique and captivating.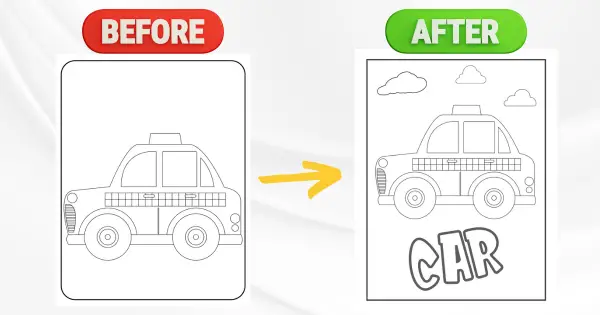 As you can see in the screenshot above, I have taken a coloring page from creative fabrica and added my own elements i.e. text, shape, and border to make it look unique to me. This is how you should be creating coloring books to publish on amazon kdp. 
👉 I have written a detailed blog post mentioning the top reasons why you should switch from low-content books to medium-content books you can read it here.
Most importantly, don't use all pages from a single coloring bundle, download multiple coloring page bundles from creative fabrica, then mix and match them to create totally different books.
If you want to learn more about how to use resources from creative fabrica and create unique books to publish on amazon kdp, then check out my YouTube video here.
Check Out the KDP Tools & Resources I Use!
Additionally, you can download resources that come with editable source files. Then you can upload those sources to design software like affinity designer or Photopea and make changes so that the final image is unique.
💖 In 2023 Creative Fabrica introduced their new lower and simplified pricing. I have written a detailed blog post about various plans and pricing structures you can read it here.
Create Your Own Books Using Graphics
This is perhaps the best way to use creative fabrica for creating low-content and medium-content books. You can create totally unique books just by using resources from creative fabrica, in this way, you will be ahead of your competition and your books will continue to sell for a longer time period. 
For instance, if you want to write a children's storybook then first you should write the short story and then download the relevant graphics, clipart, and icons from creative fabrica. Then you can start creating the book inside Canva. 
To have a better idea of what I am talking about, just have a look at the following pages from my children's storybook. I outsourced the story writing from Upwork and then downloaded graphics from creative fabrica, and I created the book inside Canva.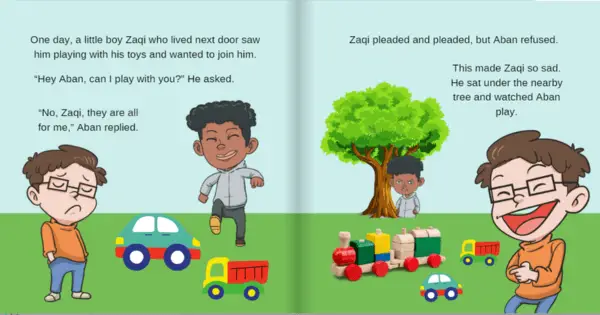 I took the pictures of these boys from Creative Fabrica and added other elements from Canva. I used shapes and elements to create a scene that matches the story of the book. In this way, you can correctly use resources from this platform and create very unique books. This is sort of playing a long-term game, and it works!
Generate Niche and Keyword Ideas for Success
Finding the right niche and optimizing your book's metadata with relevant keywords are key factors in your KDP success story. With Creative Fabrica, you have a powerful resource at your fingertips. Explore the platform's extensive collection to discover popular and trending niches that align with your interests and expertise. 
I can see a lot of kdp niches and keyword bundles on creative fabrica. Just type kdp niches in the search bar and sort the results by recent. If you have an all-access subscription, then you can download a bunch of these bundles.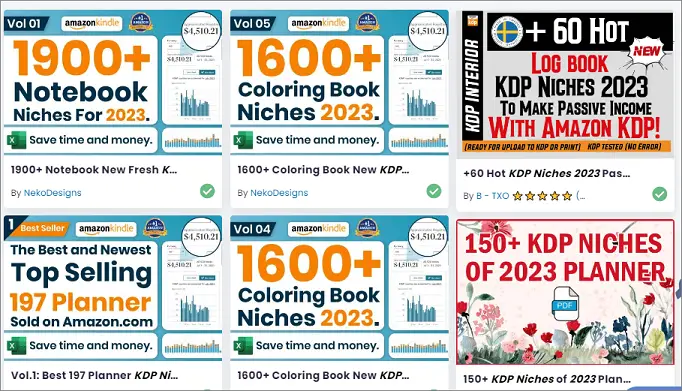 Similarly, you can type kdp keywords in the search bar and download a whole lot of kdp keyword ideas. This can be a really helpful way if you are just starting out and don't know how to find profitable kdp niches and keywords.
Conclusion:
As someone who has been using Creative Fabrica for my own KDP low-content book projects, I highly recommend it to you, my fellow publishers. The diverse range of resources, including fonts, graphics, KDP interiors, niche ideas, and keyword suggestions, can elevate the quality and uniqueness of your books. 
However, remember that using graphics as is can lead to duplicate content issues. Take advantage of tools like Canva to customize and personalize the resources, allowing creativity to shine through. With Creative Fabrica as your trusted ally, you can embark on a successful KDP low-content book publishing journey that captivates readers and drives your passion for creativity forward.
That's all from me today, if you have enjoyed the blog post do share it with your friends and the people you care about. 
Talk to you soon,
Subha