Welcome guys, I am Subha Malik and in this post, I am going to share with you book metadata guidelines that you can use to generate more kdp sales. So this blog post is basically about optimizing your book metadata to boost your kdp sales. 
We will be looking at different aspects that contribute toward the book metadata and I will show you the best practices you can utilize to generate more kdp sales. So keep reading this post till the very end.
So let's get started…
Optimizing KDP Metadata To Generate More Sales!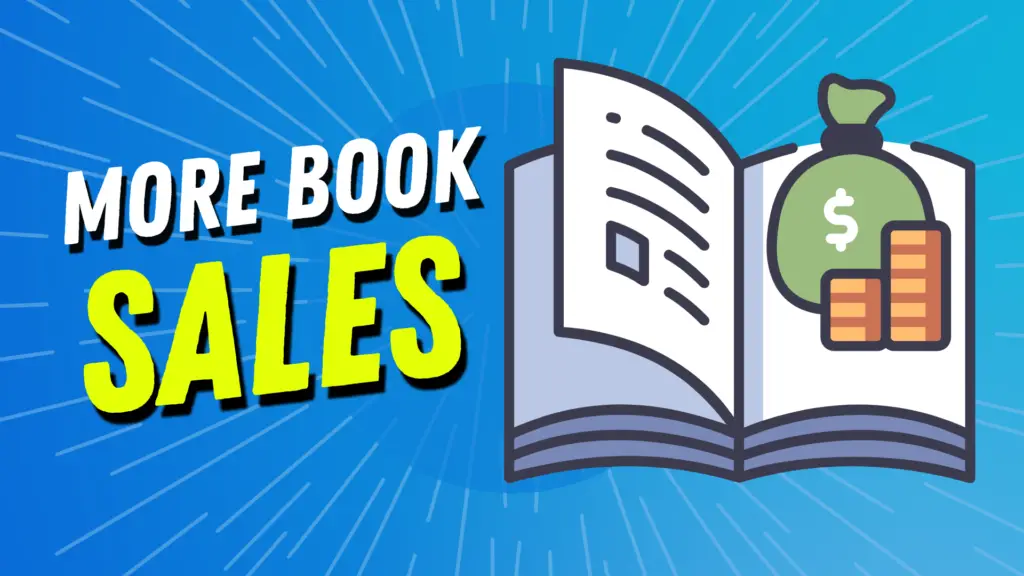 Kdp Meta Data is extremely important when it comes to making sales! The information you use while uploading your book via amazon kdp is called book metadata which includes book title, subtitle, author name, backend keywords, book categories, and series title.
In this post, I am going to show you how to correctly use the book metadata to generate more sales. 
# 1 – Book Title
The first thing is a book title. The book title should ideally include a most searched keyword, this is the way you can leverage the Amazon search and you can include a keyword that is in demand and has low competition. 
The second thing is your book title should look and feel natural. Read your book title aloud and make sure it feels and looks good. It should not have misspelled words, double check your title for any misspelling or any grammar issue so that the target customer is not skipping your book. 
It should not have physical features of the book: Your book title should not include any information about trim size page count or large-small things like that. Your book title should be very clean natural-looking and ideally, it should include a keyword phrase or search phrase that has low competition and is being searched in the amazon store.
Examples Of Good & Bad Book Titles
Here are some examples of a good title and the bad title.
Good Book Title 1: Coloring Book for Kids Vehicles
This is very clean and very natural looking. The second example of a good title is:
Good Book Title 2: Adult Coloring Book Flowers
Now let's have a look at a bad book title example.
Bad Book Title: 
Large Coloring Book Vehicles for Kids, Boys, Girls Ages 8-12 For Girls (8.5×11)
This is a bad example.
I know this is a very extreme example but including things like large or ages 8 to 12, girls boys (multiple things) in your title make your book title look bad. 
Related posts;
Kdp Trademark Checker: Guide to Safeguard Your KDP Account!
BookBolt Category Finder – Quickly Find Categories For KDP Low Content Books
Amazon KDP: Finding Profitable Niches with Low Competition
# 2 – Book Subtitle 
Next comes our subtitles. The major role of a subtitle is to give additional information to the customer as it describes your book. It may include a secondary keyword phrase as well.
Your subtitle may also include a secondary keyword phrase to increase the searchability of your book in the Amazon store. But If it doesn't fit into your subtitle then don't bother to include a search phrase, just include some words that describe the content of your book, which should be short crisp, and clean.
Just like your title, your subtitle may be a bit longer but it should not be very long, so it should have one to two benefits of the book. You may include some type of benefits into your subtitles. 
For example, if you are making a book for adults you can include the benefit of the book like stress relief, relaxation, etc.
Or if you are making a book for kids you can include a benefit like fine-tunes motor skills or increases hand-to-eye coordination.
These are the benefits of the book that you should include in your subtitle in a strategic way. It should not have any physical features of the book, again you should not include (these are the guidelines from amazon actually) should not include any physical features of the book trim sizes page count things like that.
Examples Of Good Subtitle:
Next comes our examples of the subtitles good subtitles include:
A Fun Coloring Book with 50 Unique Vehicle Illustrations. 
Check Out the KDP Tools & Resources I Use!
This is the subtitle for our previous title. 
An example of a bad book title can be like below:
A Large Size Coloring Book for Kids Girls, and Boys 50 Vehicle Coloring Pages 8.5 Into 11 Big Coloring Book Hours of Fun.
People try to stuff their title and subtitle with a lot of keywords, this is a wrong practice and it looks very bad when compared to the other books on the amazon search results. You should have a very clean and crisp subtitle as well.
# 3 – KDP Book Description
Next is the book description.
The book description should have a big board headline. You should include a big and bold headline toward the start of the description that catches your customer's eye. It should have a punch line highlighting the main benefits of the book just like you do in the subtitle, you should include two to three benefits (it can be four or five benefits) of the book into the first paragraph. 

There should be a bold headline then should be the punchline that includes the main benefits of the book. 
The next thing is it should be properly formatted. It should include bold words, it should include paragraph break and line break and it should also include a list of book features.
And it also includes a final short paragraph it is optional but it really makes your book description stand out.
The last you can add a call to action like buy this book today and to give your child hours of fun things like that. A call to action is also an indication of a very good book description.
So these are the things you should keep in mind while keeping your book metadata. Also, you should pay attention to the seven backend keywords, I have a post on that I will leave the link in the description below. 
You can read this blog post it is how to use the seven kdp backend keyword slots.
Practical Example Of Good Book Metadata
So next it is time to show you the example of very good book metadata. 
You can see here, https://www.amazon.com/ABC-Letter-Tracing-Preschoolers-Practice/dp/1091878838/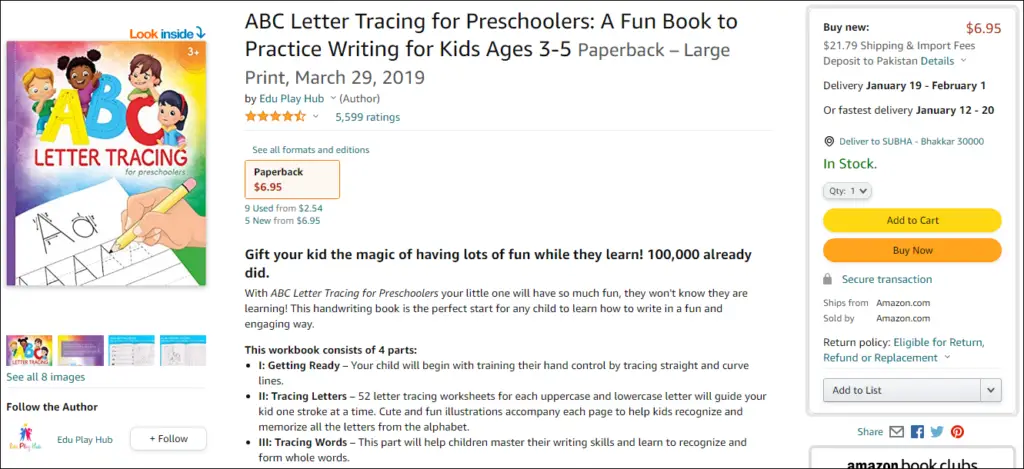 This is an example book ABC letter tracing book for preschoolers. This is the book title, you can see here this is very clean and very clear it doesn't have any page number, trim size info.
Next, you can see here the subtitle is very clean and it is very short a fun book to practice writing for kids it doesn't include like girls for boys any things like that additional information is missing here, and it is very good it looks very clean and it looks very natural.
As I have said before you can see there is a bold line headline, gift your book kid the magic of having lots of fun while they learn 100 000 already did. They have already sold over 100 000 books. 
Relevant Video: How To Generate KDP Book Description HTML
You can see where they have included book benefits in these are you can say the punch line and they have included the book benefits then they have bullet points, getting ready, tracing letters, tracing words, a free practice! They have a very well-formatted book description.
In the end, they also have included age specifications and then they have also a call to action, Buy now to set your kids for success in a fun and engaging way.
So this is the best example of book description and book title and subtitle and the book cover is already very great. You can see they have a lot of reviews 5595 price is 6.95 and here we go let's check out, independently published and they also have over 9k rank in the amazon store. This is the bsr and you can see the 108 pages and they are ranking very high in different categories
So you can see this is the best example I just found.
Let's Summarize It
So this is the blog post I have created for you people to let you know what is the best practices that help you generate more kdp sales. 
Let's revise, your title should be very short very clean, and natural-looking. Your subtitles should also be very short clean and should include the benefits of the book. Your description should include a punch line, a big bold headline, some bullet points, a short paragraph after the bullet points, and then a call to action.
So and then you should include your seven back in keywords in a strategic way and I have written a blog post on that you can check out below.