Self Publishing Titans has recently released some Free Tools for kdp publishers! In this post, I will be sharing what those tools are and how you can use them to start or scale your kdp low content book publishing business. 
One of these tools is extremely helpful as it allows you to create 35 no-content books in minutes…
Before diving into this list of free kdp tools, let's talk about self-publishing titans. The founders at Self Publishing Titans were already providing a couple of free chrome extensions for kdp keywords and niche research. 
These kdp chrome extensions include;
This amazon chrome extension makes your kdp keyword research much easier and quicker. All you need is to start typing a keyword into the Amazon search bar, and it will very quickly pull up a massive amount of suggested search keywords by Amazon.
This extension helps you with your niche & keyword research for KDP &  Amazon listings. This second chrome extension by self-publishing titans helps you find low-competition kdp niches and keywords with ease. 
You may have already downloaded and used the above-mentioned free kdp extensions, if not, do check them out. 
Okay, now let's talk about the aforementioned new free kdp tools by self-publishing titans.
👉 Want to learn how to create Best-Selling Kdp Book Covers? Check out this post: Anatomy of a Best Selling KDP Book Cover
Amazing Free KDP Tools By Self Publishing Titans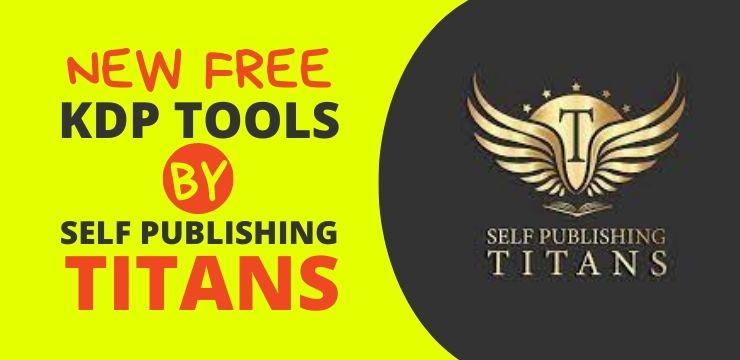 Below are some free kdp tools that you can use to create and publish low-content books on amazon kdp. 
The very first free kdp tool is the kdp/kindle category finder that allows you to find relevant categories for your kdp books. This tool is very similar to book bolt's category browser and works on the same method.
All you need to do is, select the marketplace, select the type of books (paperback or ebook), enter your main keyword in the search bar, and hit enter. 

Like I have selected the US as the marketplace, then paperback books as book type, and then entered the keyword "coloring books". Once I hit enter, the kdp category shows me the following kdp categories.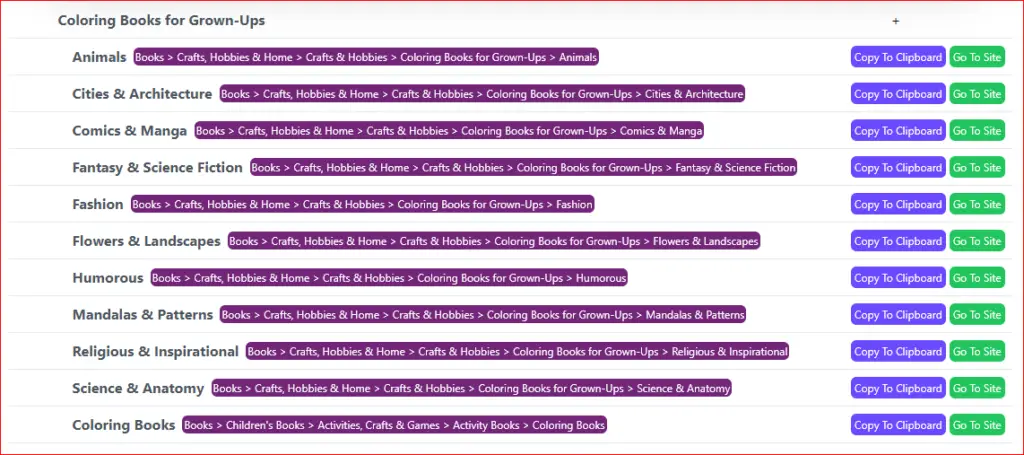 As you saw this tool lets you find the most relevant kdp categories with ease.
If you want to learn more about kdp categories, I have written a detailed post on How to Choose Categories for Your Kdp Books! Do check this out!
This is the second free kdp tool by SPT and gives you an estimate of your book sales. The cool thing about this tool is it lets you see sales on the different marketplaces.
This tool is very simple and easy to use. All you need to grab the BSR (Best Seller Rank) of the book you want to see the sale estimate for and enter it into the BSR filed. Then choose the marketplace and click con the Calculate Sales button.

As you can see in the screenshot above, I have entered a random number (50k) to see if a book has a bsr of around 50k then how many copies it would be selling per month. 
With the help of the free kdp bsr sales calculator, now I know that a book with bsr of 50k is selling approximately 97 copies per month of 3 copies per day.
Also Read, How to Create a Coloring Book from Scratch, where I have written step by step process to create coloring books for amazon kdp using free resources!
This is the 3rd free kdp tool by self-publishing titans and it helps you quickly calculate the royalties for your kdp books. 
The cool thing about the kdp calculator is it also shows additional things like;
Printing cost
Expanded Distribution Royalty
Standard Minimum List price
Expanded Distribution Minimum List price
ACOS Breakeven*
*The ACOS Breakeven is a very important number to know when it comes to running Amazon ads for your low content or no content books. At this point, you are neither making nor bearing any loss.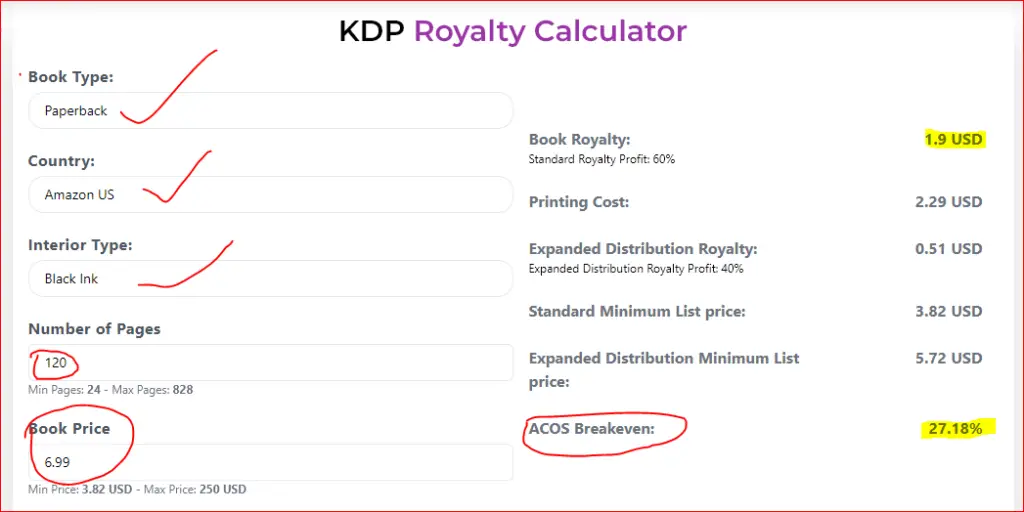 As you can see in the above screenshot, I have checked royalties for a paperback book of 120 pages (black ink) priced at $6.99 and being sold in the US marketplace. 
With these parameters, I will be earning $1.90 / sale in the US marketplace. The minimum list price is $3.82 and my ACOS Breakeven is 27.18%. 
What that means is if I want to run profitable ad campaigns for my book, then I should aim for an Acost lower than 27.18%.
Our next free kdp tool is the QR Code Generator. Using a QR code on your book covers or on the very first page can be really helpful for generating more sales, getting reviews, or building an audience for buyers. 
There are a number of ways you can use QR codes in your low-content books. Like you can use a QR code to invite your customers;
Follow you on social media (Fb, Instagram, Twitter)
Join your Facebook group
To check out your other books
To leave a review about your books
To download a freebie
To sign up for your email list
To check out your blog
And more…
The idea is to create a fanbase for your book brand and generate more sales and get reviews. 
The QR code generator by self-publishing titans is extremely easy to use. All you need is to copy the URL, enter it into the website URL field and it instantly creates a QR code for that URL or link.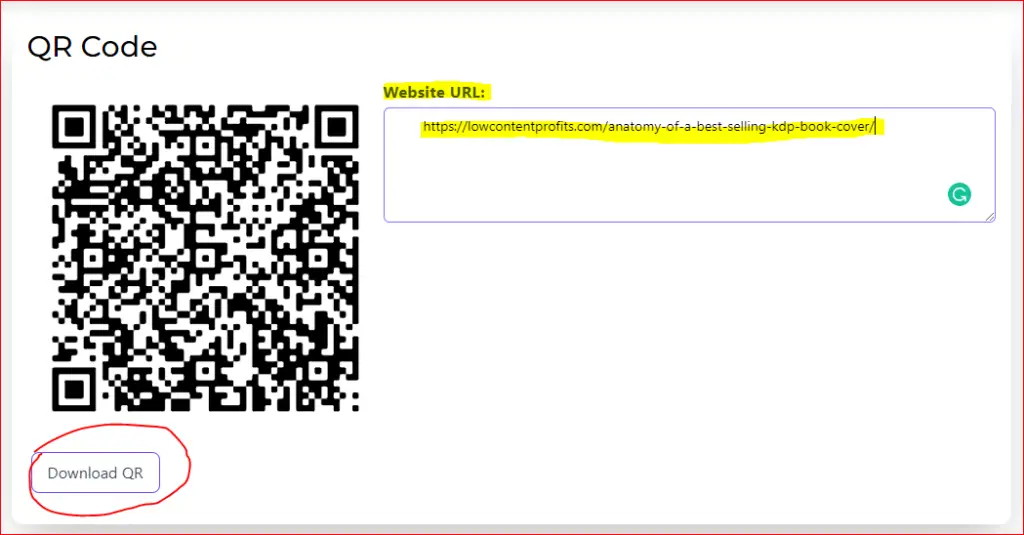 Like I have entered a link to one of my blog posts and this little tool has created a QR code for the blog post. Now I can download this code as a png and paste it on my book covers or interiors. 
When a user scans the QR code, he/she will be directed to that URL or page. That's how simple it is.
The next tool is the best tool as you can use it to create 35 different types of no-content books for free in a matter of minutes.
Check Out the KDP Tools & Resources I Use!
✨ Want to create a coloring book in Canva? I have also written a blog post on How to Use Canva for Kdp Low Content Books, in which I have shown a step-by-step process to create a simple coloring book for free!
The is really an amazing tool and the best thing is it is totally Free. To use this tool you need to sign up for a free account using your email.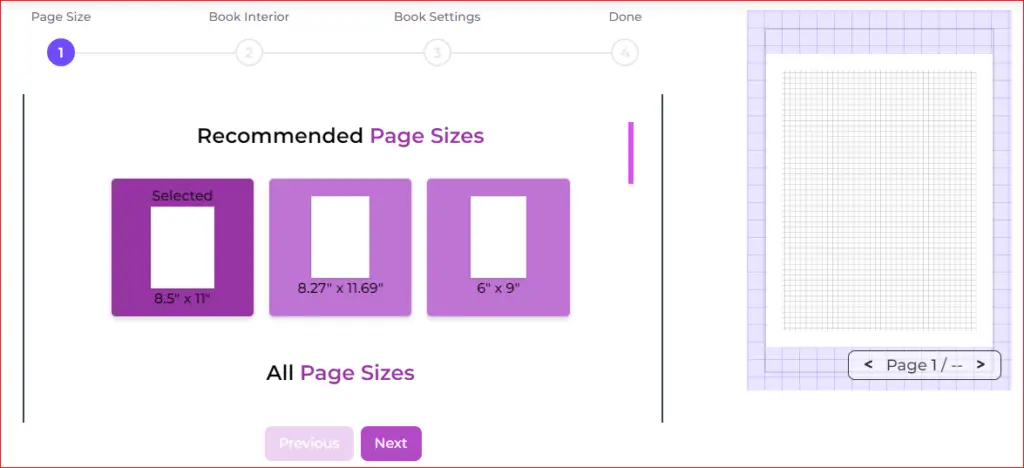 Once logged in, you can create 35 different types of kdp interiors by following a simple 4 step process. These steps include;
Choosing page size
Picking book content
Book settings (bleed, no bleed, margins, line gaps, etc.)
Downloading your kdp interiors as a pdf
Here I am not going to share how to use this free no-content book creator to keep this blog post short and quick read. 
However, I may create a video tutorial or a separate post on that and share its link here.
My Verdict
These five free kdp tools can make low-content book publishing so much easier. Especially the Free No Content book Creator Software is really helpful for beginners who are just starting their kdp business. 
You can create a lot of kdp interiors for free using this free kdp interior generator and kick-start your kdp business. After the release of this awesome tool, you no longer need to strive for free kdp templates.
And there you have it!
Thanks for reading this post till the very end. If you've found this post helpful, then do share this with your friends. Just click on one of the social buttons below this post! 
Thanks again for sharing it!
👉 You may like to chekout my blog post about Powerpoint Puzzle Generator, that an extremely helpful tool for creating puzzles within Powerpoint within minutes!