Hi, welcome to my blog!
In this blog post, I will show you an overview of the Puzzle Generator PowerPoint Add-in. This little PowerPoint Add-in lets you create puzzles for your kdp low content books in minutes.
Recently, I came across this kdp puzzle generator and I am testing it. It can create 23 different types of puzzles that you can use to create puzzle books or activity books to publish on Amazon Kdp.
First things first, this PowerPoint add-in is not free. It comes with monthly, quarterly, half-yearly, and yearly subscription. I got a review copy with a yearly subscription for testing/reviewing it and then sharing it with you people.
It costs you £6.99 /mo and if you subscribe for a longer period it becomes even cheaper. Its yearly subscription comes to around £5 per month.
Anyway, I just wanted to let you know the pricing model.
👉 I have also reviewed 5 Best KDP Courses to start and scale low content and medium content publishing business, you can read the blog post here.
Puzzle Generator PowerPoint Add-in Installation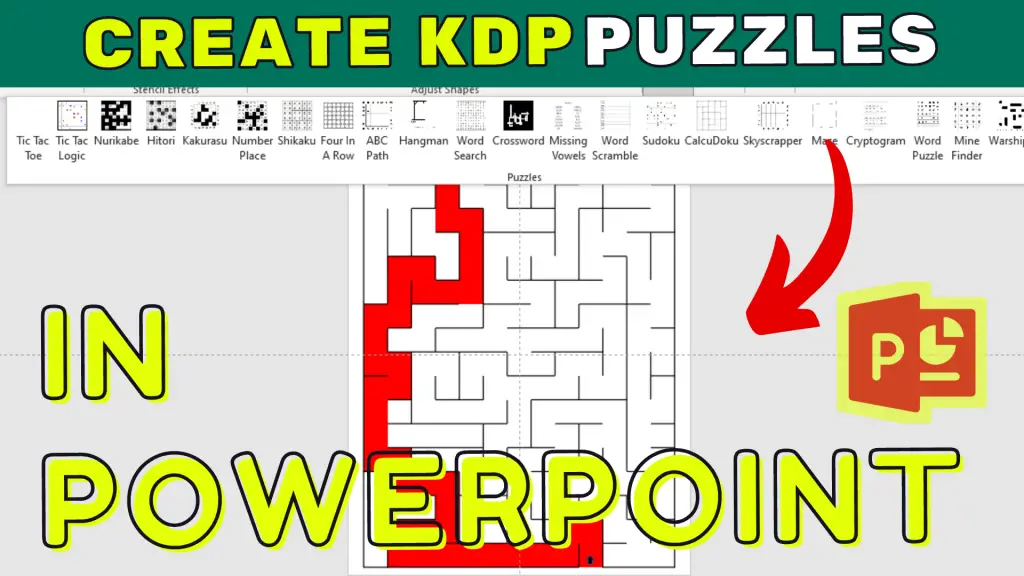 Once you download it from Gumraod, you will receive a zip file that includes installation files both for PC & MAC. There are also tutorials for installation and puzzle creation.
I have installed it on my Windows, and after installation, there is a separate tab named "Puzzle Generator" on my PowerPoint's main menu.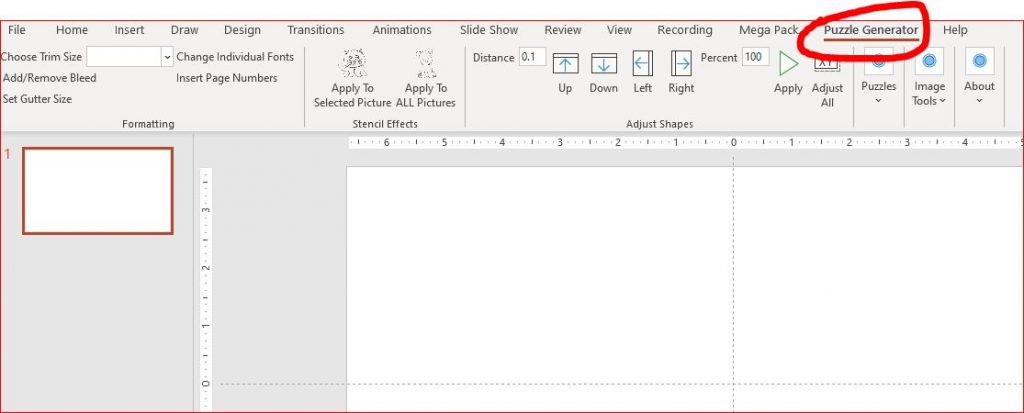 Let's Create Puzzles In PowerPoint💖
Once you click on the puzzle generator tab, you will see its sub-menu with different options. So, we will start with the trim size. It lets you choose the trim size, what this means is, that you don't need to manually resize your PowerPoint template.
You can also watch the review video below:
So, I will choose a trim size of 8×11 inches…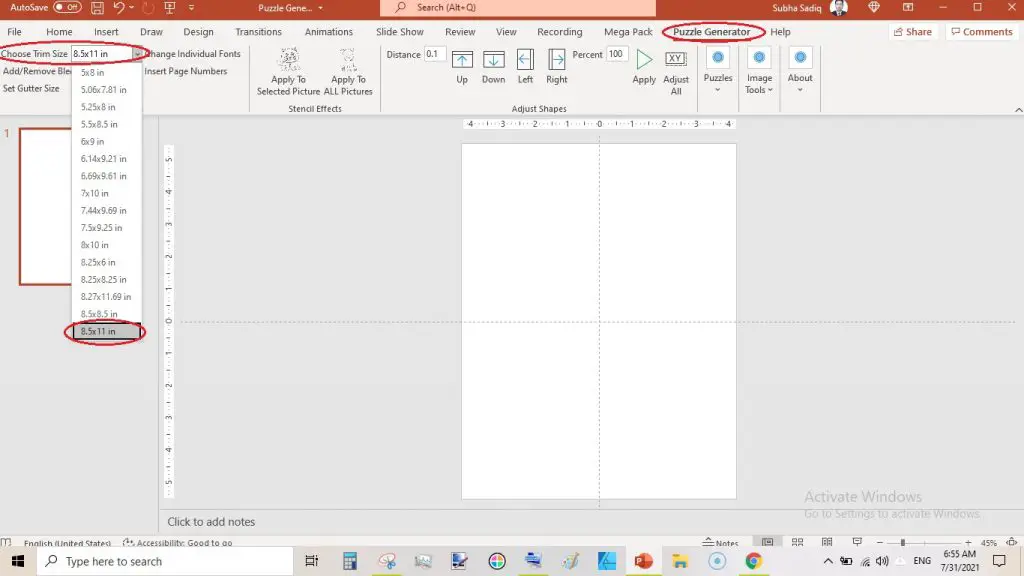 Next, click on the puzzles tab and it will present you with all the puzzles you can create with this tool.

So, here I will create a few of these puzzles…
# 1 – Ti Tac Toe Puzzle
Let's first create a Tic Tac Toe puzzle…
Click on the Tic Tac Toe tab/button and it will show a popup window that shows you a brief description of the puzzle and you can also add the description by enabling the check box.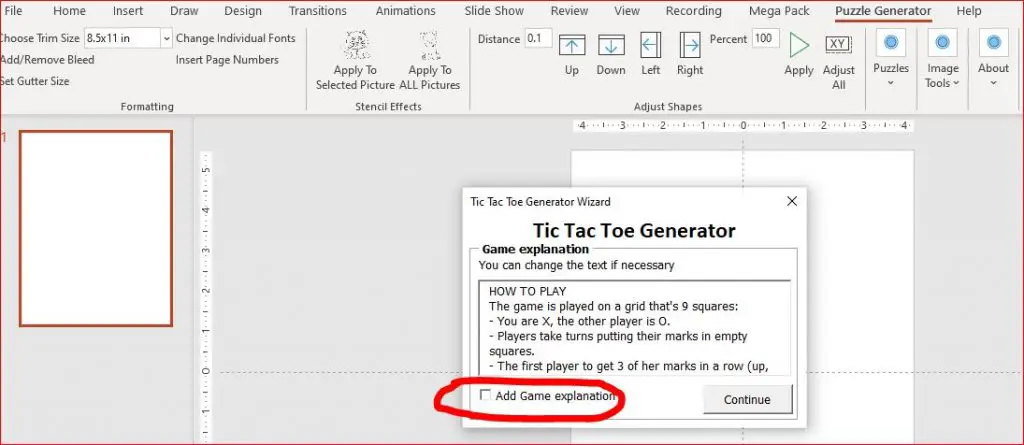 Once you click on the continue button, you will see another tab that lets you customize your puzzle…You can select the number of puzzles you want, the number of grids by page, and an option to add left and right margins.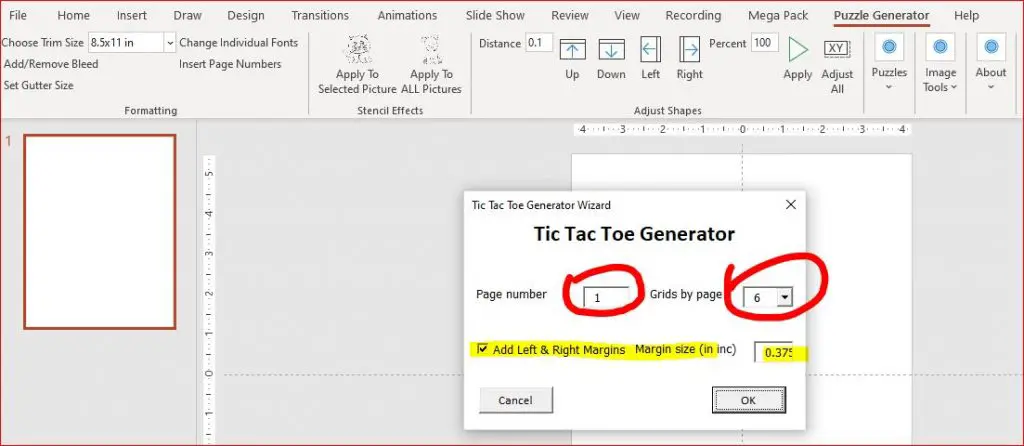 So, for the sake of this blog post, I am leaving these settings as is…and hitting the OK button…
And in a few seconds, the puzzle generator powerpoint generated the puzzle for us…
# 2 – Four In a Row Puzzle
Next, I will create a Four in A Row Puzzle…
The first steps are basically the same…add a black slide and select Puzzle Generator>Puzzles>Four In A Row.
And on the customization window, choose the color of the grids, circle color, grids by page, and page number (no of puzzles).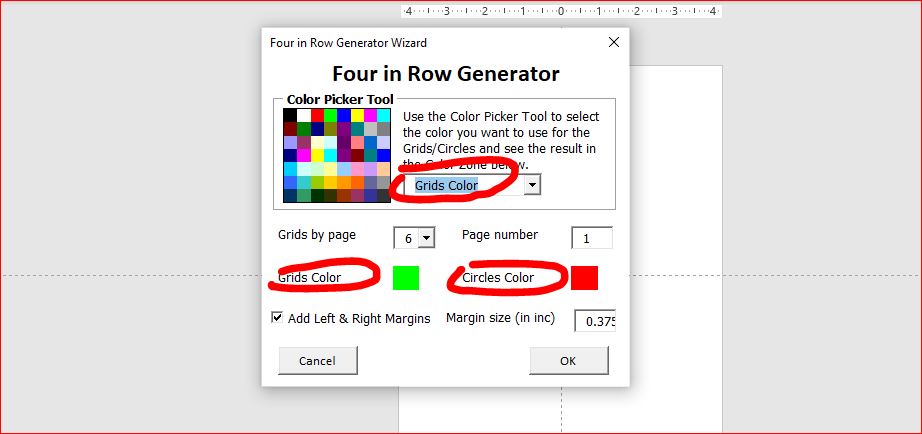 So, I have selected;
Grids color as green
Circles color as red
Grids by page: 6
Page/Puzzle Number: 1
Left & Right Margins: 0.375 Inches
and here is our Four in A Row puzzle…
Check Out the KDP Tools & Resources I Use!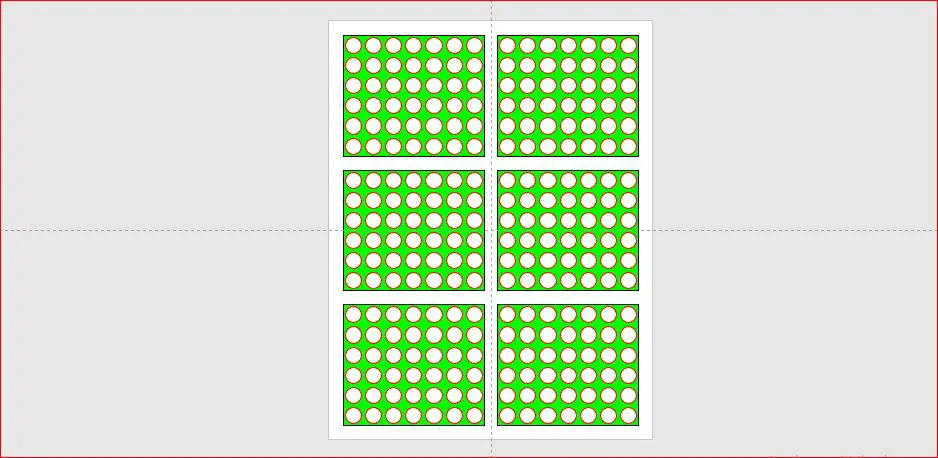 # 3 – Creating Maze Puzzles
Now, I will create a maze puzzle using this powerpoint puzzle generator add-in. Maze puzzles are my favorite and they sell really well on Amazon. So, let create a maze puzzle…
The maze generator lets you customize a lot of things like;
Path Color
Start Color
End Color
Grids Title (Puzzle Title)
Maze Level (very easy, easy, intermediate,hard,very hard, and insane)
Maze Shape (As blocks or As walls)
Path Option (Filled or As Line)
And, Margins
So, I have created an easy puzzle with path color red (as filled), start and end color as black…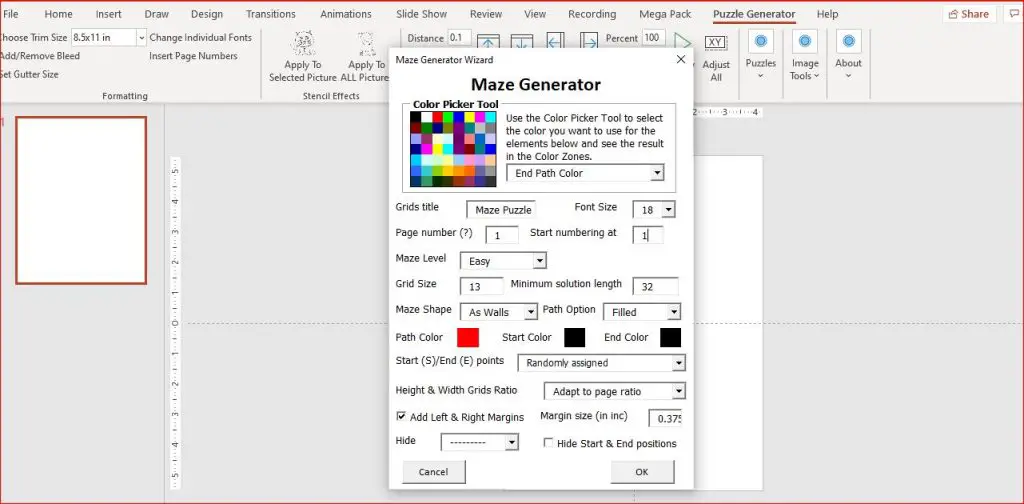 And here is our output, a maze puzzle…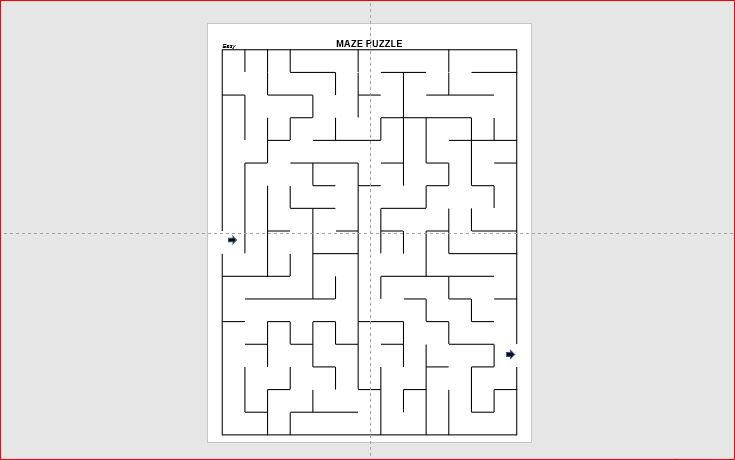 and here is the solution page…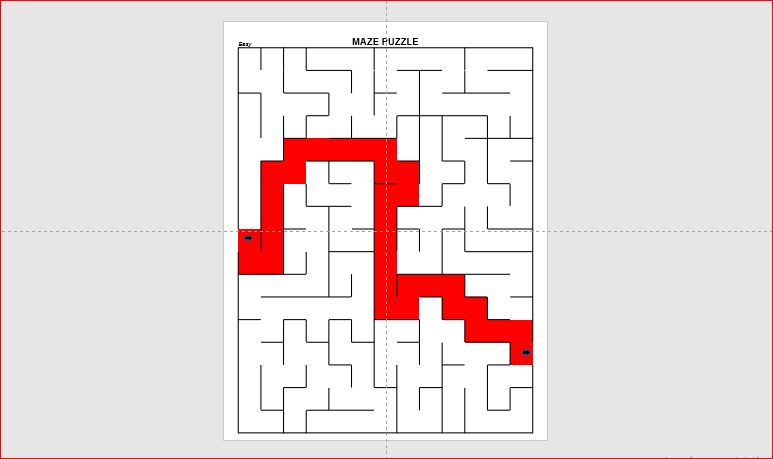 So, you can quickly create a lot of puzzles with this powerpoint puzzle generator add-in. These puzzles come with commercial use and you can use them for creating your low content books.
Puzzle Generator Export CSV Tool
This powerpoint puzzle generator also comes with an Export CSV Tool that is required to create more complex puzzles like Word Search, Crossword, Cryptogram, Word Scramble, and Missing Vowels. These types of puzzles need a CSV file containing the puzzle data.
Therefore, Puzzle Generator Export Tool helps you create and export your data as a CSV file. All you need is to input your data on the specified sheet for the kind of puzzle, like word searches. And then return to the main page and click submit to export your puzzle data to a CSV file.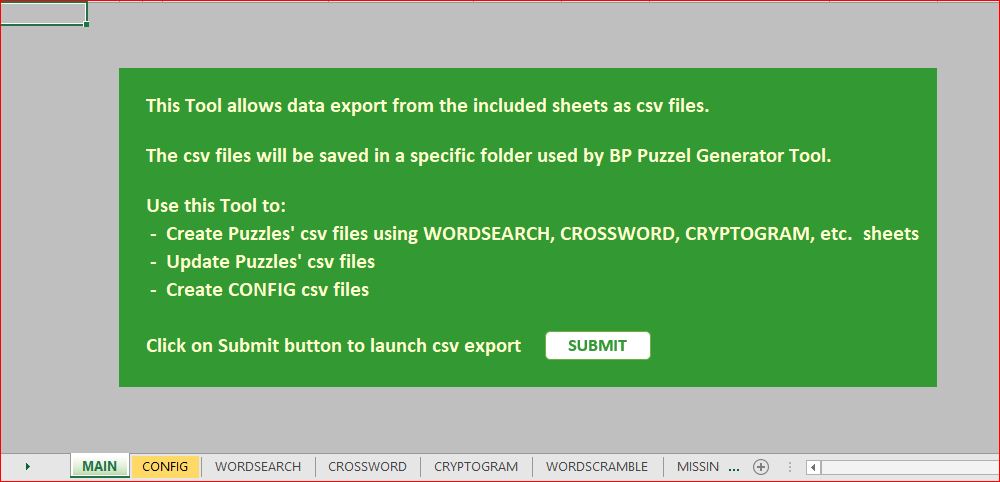 So, puzzle generator powerpoint is a very handy tool for kdp publishers that lets them create 23 different types of puzzles in a matter of minutes.
Let's Summarize
In this post, I have shown you, how you can create puzzles for your kdp low content books within powerpoint. I have also shared the step-by-step process for creating these puzzles. Some puzzles do need CSV files that you can create using the Export CSV Tool.
Thanks for reading!
❤ Subscribe To My YouTube Channel To Learn More About Low Content Books:
https://www.youtube.com/channel/UCHTJzdE7bzvL8cU0ES6X7mw?sub_confirmation=1
❤ Check out my resource page for tools and resources I personally use to scale my Low Content Publishing Business.
❤ Share this post on your favorite social media site. Thanks!
Subha Malik