How to pick categories for low content books? This is perhaps the most common question among the low content publishers, especially the newbies. As you are reading this blog post, there is a fairly good chance that you too are new to kdp low content book publishing. Or you simply want to improve your skill of category selection for your low content books.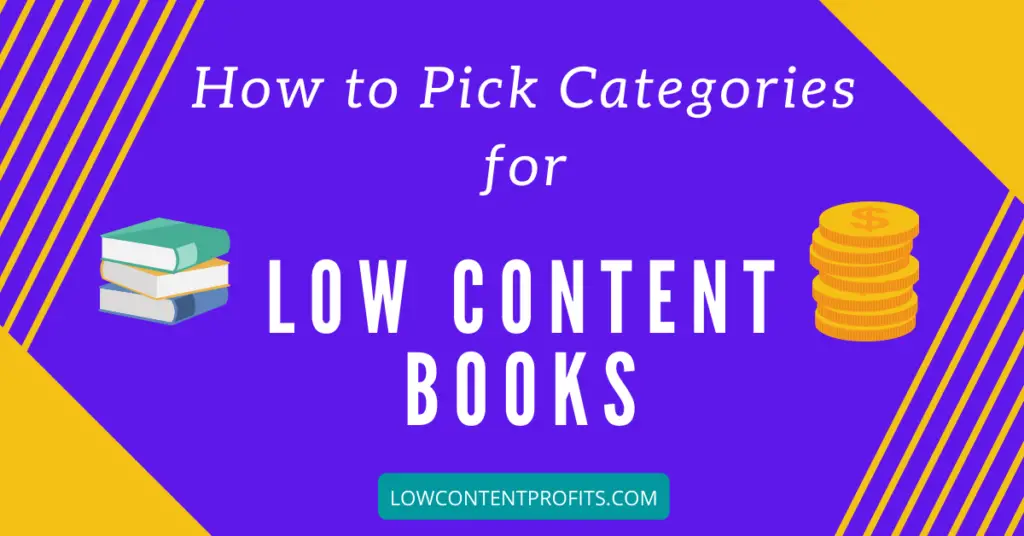 If you've not been here before, my name is Subha Malik and I am a KDP Low Content Book publisher. I have been doing this since May 2017. And during these 3 years or so, I have learned so many things about kdp publishing, and to date, I have published over 1040 books on Amazon KDP.
So, after doing some research I have come across some very good ways to pick a category for no-content as well as low content books. And, today in this blog post I will be sharing everything I know about category selection for your self-published books.
How to Pick Categories for Low Content Books
One of the best ways to pick categories for your low content books is to look at other books in your niche. Just input your main keyword into the amazon search bar and open the first 5 to 10 books in new tabs. Then just check the detail page or product page of each book and see what categories that particular book is listed in.
For example, if you want to publish a scissor skills book for kids, then just type "scissor skills activity book" into the Amazon search bar and hit enter. Next, the first few books in new tabs and check out their product details section.
For instance, I have typed "scissor skills activity book" into the Amazon search bar and opened four books in new tabs.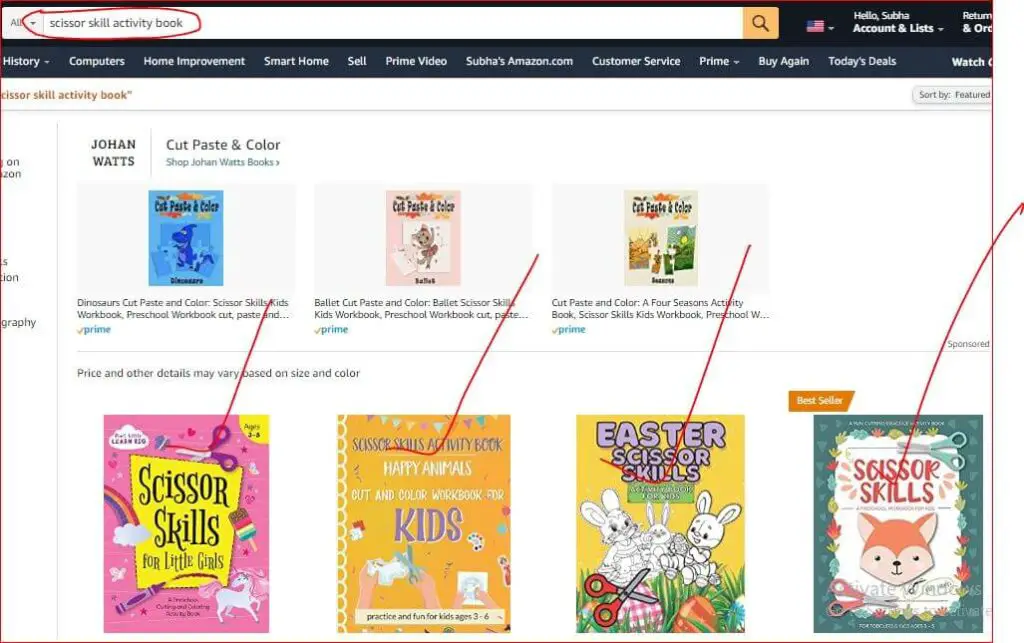 And, below in the product details section of the first one;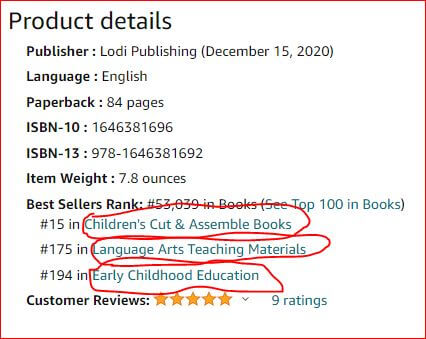 As you can see in the screenshot, this particular book is listed under the following categories:
Children's Cut & Assemble Books
Language Arts Teaching Materials
Early Childhood Education
Now, you know the three categories for our book but at the moment you don't know the full browse path or category path to use this category while uploading this book. For that purpose, you need to open all three categories in new tabs.
By doing, so you will notice the full browse path as shown in the screenshots below.
Books>Children Books>Activities, Crafts & Games>Activity Books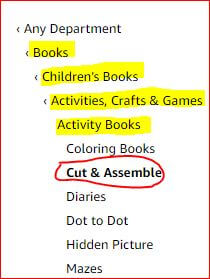 And here is the full path for the second category;
Books>Educations & Teaching>School & Teaching>Instruction Methods>Language Arts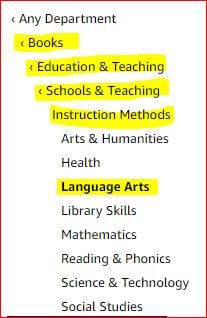 Finally, the full path for the third category as under;
Books>Educations & Teaching>School & Teaching>Early Childhood Education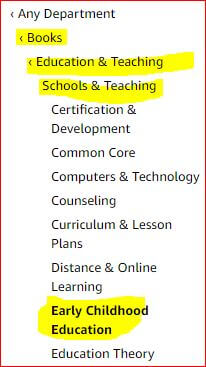 In addition to this first method, which is manual and takes a bit of your time, there are some tools both free and paid which help you find kdp categories very quickly. Below I will be listing these tools one by one!
This is a free kdp category browser from Kindle Ranker and you can access it at; https://www.kindleranker.com/articles/kdp-category-browser/
All you need is to input your main keyword and hit the little search button, this will show you kdp categories closely related to the topic of your book. You can refer to the below screenshot;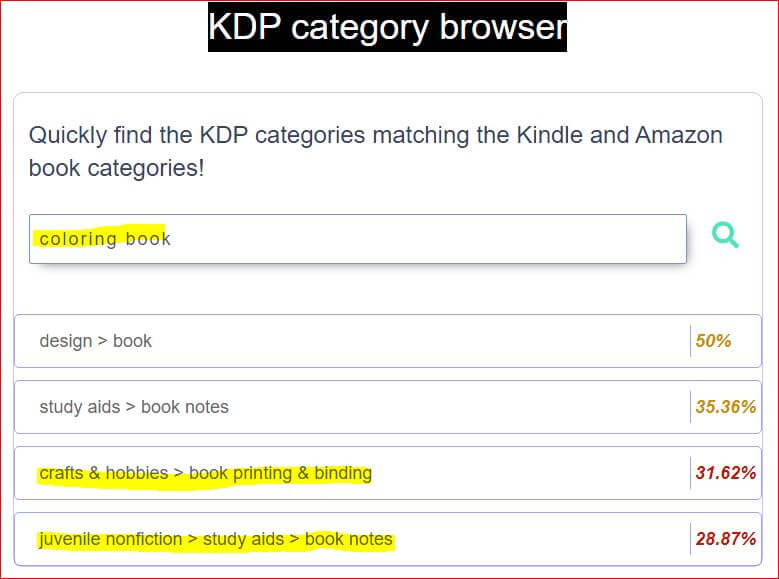 And if you can't see a relevant category, you can always use a variation of your keyword to get a different list of kdp categories. This is the first tool I use to find categories for my low content books.
In addition to this free kdp category browser, there are some other tools as well, a few are given below.
BTW, I have a video on that too!
This is another very good tool by Book Bolt and it works as the kdp category browser and gives even more relevant categories. Just input your keyword and hit search, and get a list of relevant kdp categories!
I have entered the keyword coloring book in the search bar of the kdp category find and got a long list of categories. The screenshot shows almost half of them.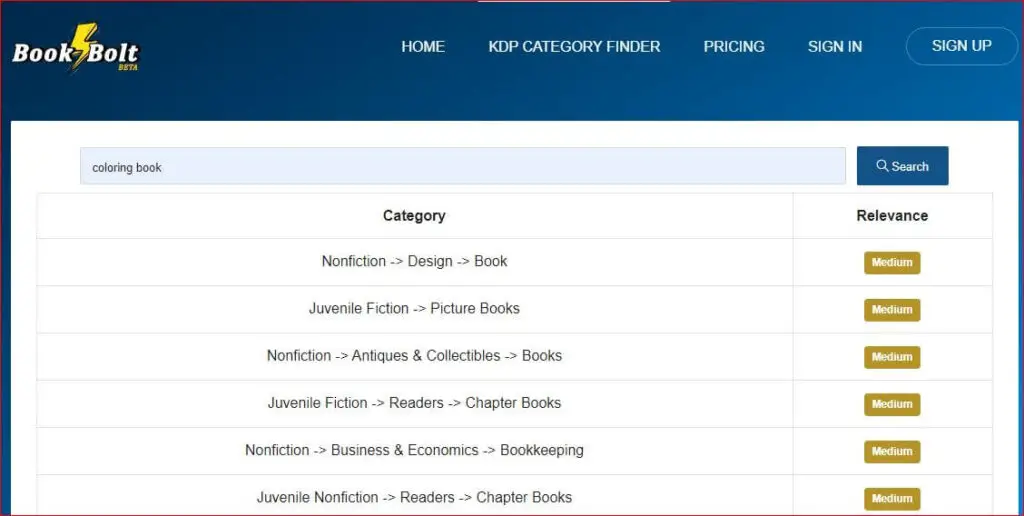 Tangent templates is one of the best tools for kdp publishers, as they have a wide range of tools and kdp interiors that make self-publishing easy for us. But the only catch is, it's not free! You need to pay $59 as a one-time payment to use their tools and interiors. And, Category Explorer is one of them.
Tangent Templates' Category Explorer includes two types of search options:
Category Search
Category Browser
I just input Activity Books and got a list of relevant kdp categories / browse paths.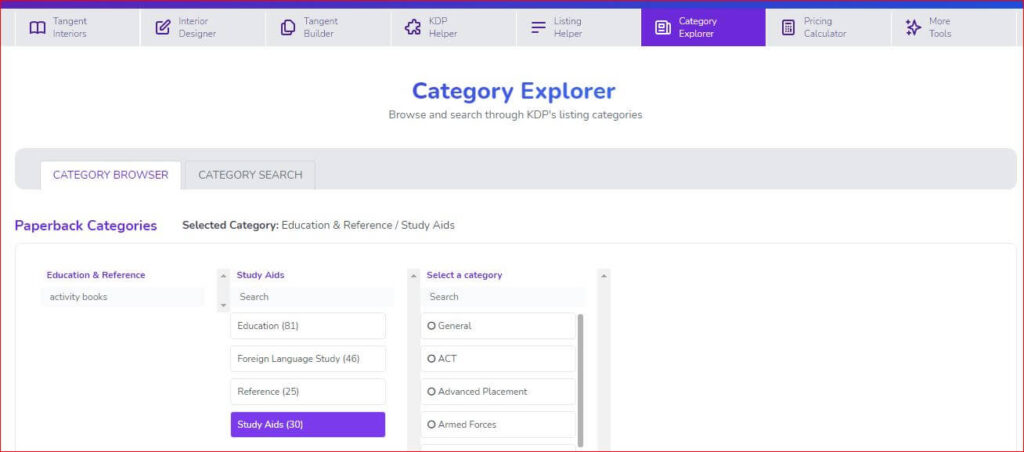 Final Thoughts!
In this post, I have answered the most common question "How to Pick Categories for Low Content Books" and have shown you some free plus one paid tool to do that with ease. Though kdp allows you to list your book under 10 different categories you need to keep the relevancy factor in mind.
If you list your low content book under the un-related category, it will confuse the customer and result in a bad customer experience as well. So, be as relevant as possible.
What Next?
❤ Subscribe to My Youtube Channel To Learn More About Low Content Books:
Check Out the KDP Tools & Resources I Use!
https://www.youtube.com/channel/UCHTJzdE7bzvL8cU0ES6X7mw?sub_confirmation=1
❤ Check out my resource page for tools and resources I personally use to scale my Low Content Publishing Business.
❤ Share this post on your favourite social media site. Thanks!
Subha Malik