I successfully revived a dead KDP (Kindle Direct Publishing) book that was struggling with a ranking of well over 1.3 million among all books and wasn't making any sales. 
Through a simple approach, I managed to turn things around and generated over 68 sales for this book within the last 30 days. 
Impressively, out of these 68 sales, a substantial 42 were entirely organic. In this post, I'll share the results I achieved and the strategies you can employ to revive your own books. 
So, stick around and read this blog post till the very end.
👉 I have also reviewed 5 Best Kdp Courses to start and scale low content and medium content publishing business, you can read the blog post here.
Reviving a 'Dead' KDP Book: From 0 To 68 Sales in 30 Days
The book in question is a math workbook, and the initial ranking was at a discouraging 1.33 million. Over time, it was consistently ranking well above 1.4 million.
✨I have also written a whole blog post about creating Math Workbooks for Amazon KDP, you can read my review of Math Worksheets Generator here.
After implementing my strategies, the book started to generate sales, dramatically improving its Best Seller Rank (BSR) to 249K from the initial 1.36 million. 
At its peak, it even ranked just over 70K. The lowest BSR achieved was an impressive 46K. 
However, due to some changes in pricing and metadata adjustments, it currently stands at 232K BSR in all books.
Book Sales Performance
I accessed the KDP reports dashboard to analyze the sales data over the last 90 days. Within this period (specifically the last 30 days), the book saw a total of 68 units ordered.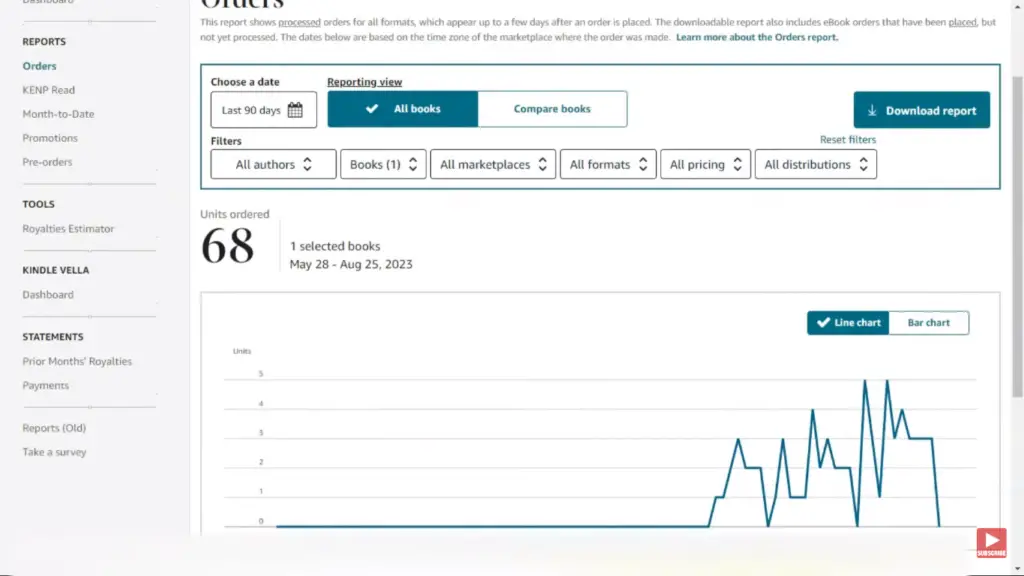 Sales began on July 26th, initially peaking at five units per day. As of August 25th, it generated zero sales. What's truly encouraging is that out of the 68 units sold, a significant 42 were through organic sales.
👉 I have written a detailed blog post mentioning the top reasons why you should switch from low-content books to medium-content books you can read it here.
The 3-Step Strategy to Revive a Dead KDP Book
Let's delve into the three-step strategy that played an important role in rejuvenating this book and boosting its sales. The process is easy to follow and you can apply this to one of your books as well.
1. Adjust Backend Keywords and Categories
The first step involved fine-tuning the book's backend keywords. I removed irrelevant keywords that weren't directly related to the book. Then I added a few more related keywords that I didn't use in the book metadata.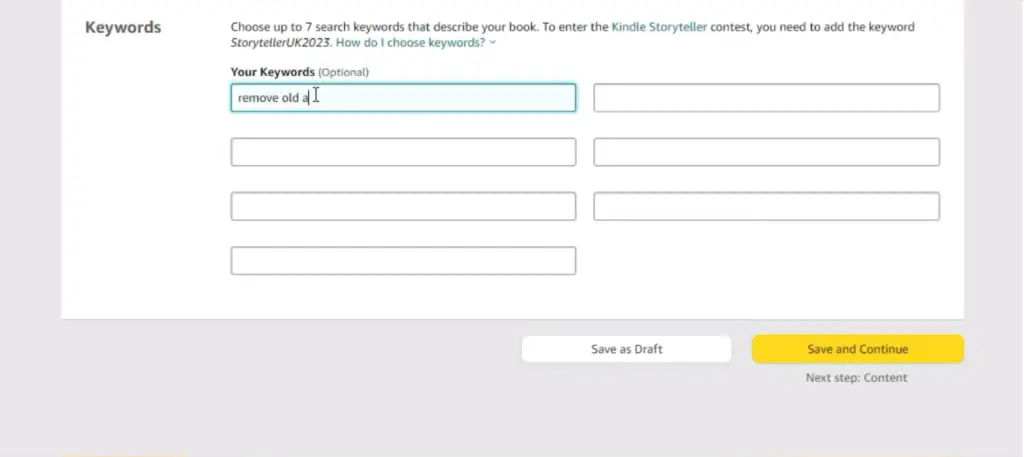 Additionally, I updated the book's categories, eliminating those that were not pertinent. As per the latest kdp update, you can add up to three categories.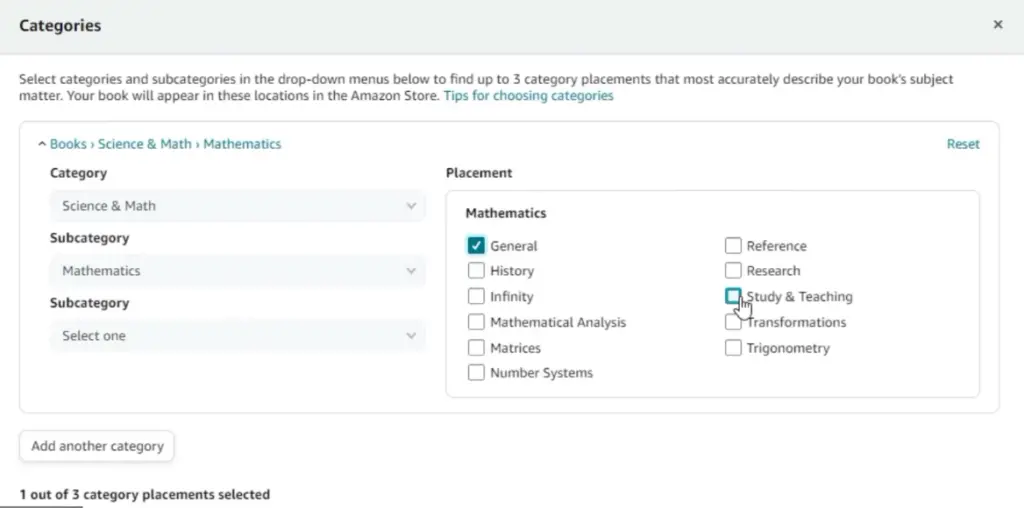 So, I did the same, I added my book to the three most relevant kdp categories.
2. Enhance Metadata with A+ Content
The second step was focused on enhancing the book's metadata by creating A+ content, enriching the overall appeal and relevance.
KDP A+ content allowed me to showcase my book interior to help the buyers make a buying decision. This can potentially increase the chances of getting a sale. So, if you have books with low or no sales, do give them a chance by adding high-quality A+ content.
If you don't know to create Mockups for A+ Content then you can watch the video below!
3. I Ran KDP Ads
The final step was to run kdp ads for my math workbook. The idea was to give the book a chance to make sales.
I selected 10 exact match keywords that were very related to the title of the book. Actually, I added variations of the title. When it comes to advertising cost, In total I spent $78.09 on kdp ads during 30 days.
Check Out the KDP Tools & Resources I Use!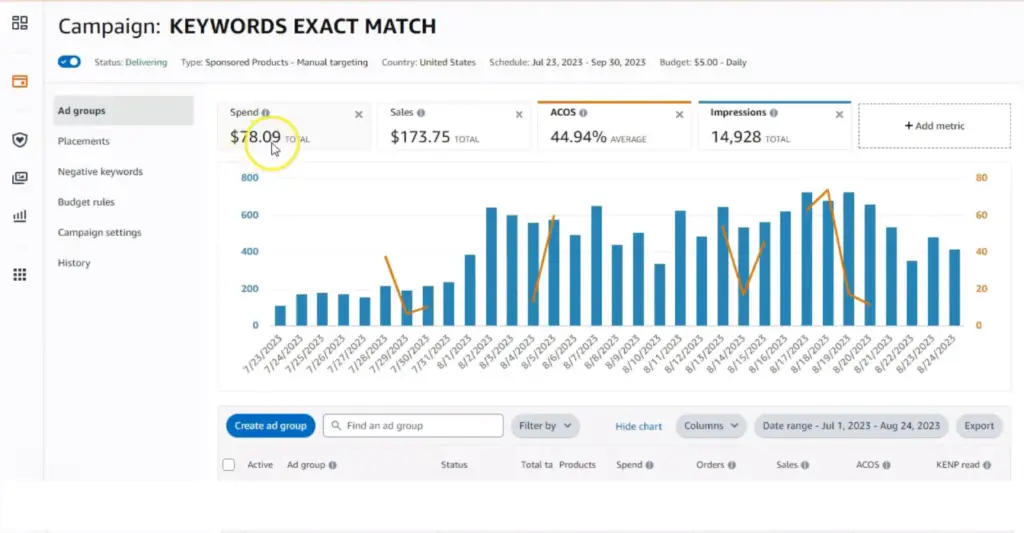 As a result, I generated 26 sales out of the 68 sales I mentioned before. As the book started to make sales via ads, it also started to rank organically for those keywords.
In total the book brought in 42 organic sales during that 30-day period, that's awesome!
Final Thoughts
In conclusion, reviving a dead book on KDP involves a strategic approach. 
Updating backend keywords, refining categories, enriching metadata with A+ content, and running kdp ads can significantly boost a book's sales and improve its rankings. 
I'll be sharing more success stories in future posts, showcasing the effectiveness of these strategies. Thank you for reading, and I look forward to sharing more insights in the next post.