Welcome, I am thrilled to have you on my blog.
As you are reading this post about Low Content Book Templates, I can guess based on my personal experience that you might be looking for KDP Interiors for Low Content Books.
I have been publishing Low Content Books on Amazon KDP for the last 3 years or more. Therefore, I can share with you some very good places to get low content book interiors for kdp.
I am going to share you with both free and paid resources for low content books that I personally use. So, keep reading,
Best Places To Get Low Content Book Templates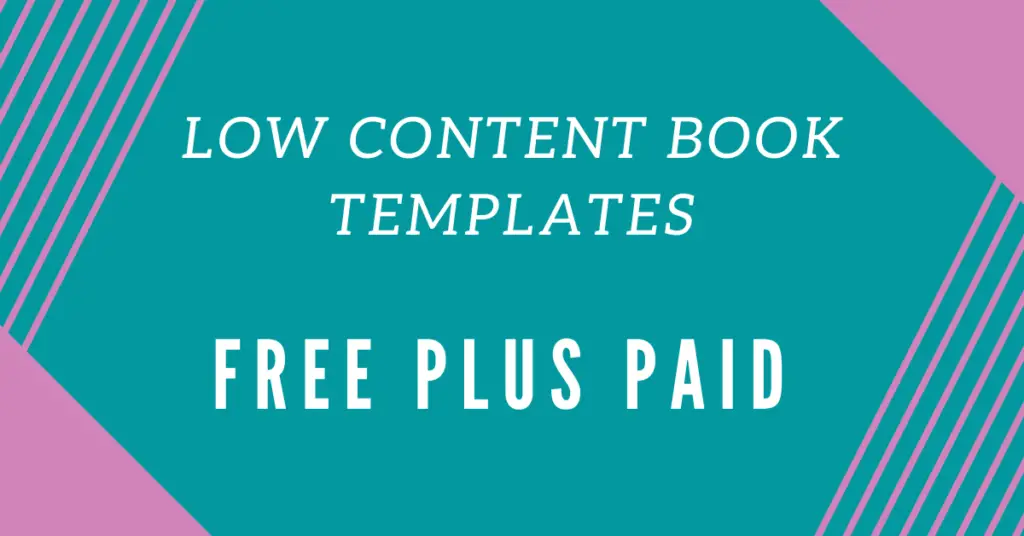 As I mentioned earlier in this post I personally use some sites to get interior for my kdp low content books, so, below are some of the top kdp interior sites.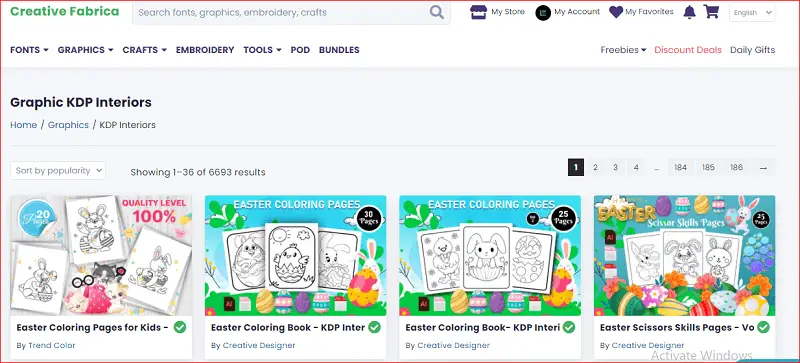 Creative Fabrica No.1 resource to get Low Content Book Interiors. Basically, it is a graphics and fonts marketplace for artists to help them sell their art online.
However, since last year creative fabrica has also included a dedicated section for KDP Interiors. And at the time of writing this blog post, there are 6693 kdp interiors for low content books.
Creative Fabrica is a monthly base service and with their all-access subscription, you can get access to all their graphics, fonts, and kdp interiors.
They usually charge $29 per month for all access subscription but for my followers and readers, they have offered a 25% discount for a lifetime. You can check out my special discount page below.
On this page, you will get 25 off on Creative Fabrica's All Access monthly subscription plan.
2. Tangent Templates – Wonderful Place for KDP Low Content Publishing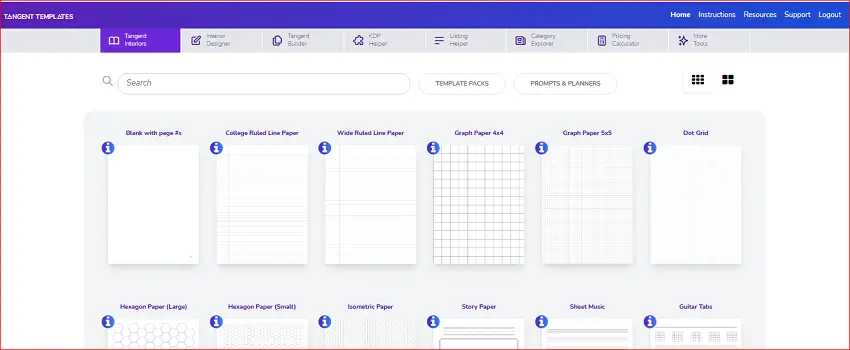 Tangent Templates is not only a great place for Low Content Book interiors, it also provides you with very useful tools that ease your kdp self-publishing life. The cool thing about this kdp resource is, they charge one-time payment and give you lifetime access including all future updates.
They charge around $60 as a one-time payment and if you drop them an email asking for a discount code (as I did ) they will give you a $10 off coupon too!
3.Book Bolt – Low Content Book Interior Free
Book Bolt is a suite of tools for kdp low content publishers and they have also a free kdp interior wizard. You can use their free kdp low content book templates to make money with amazon kdp.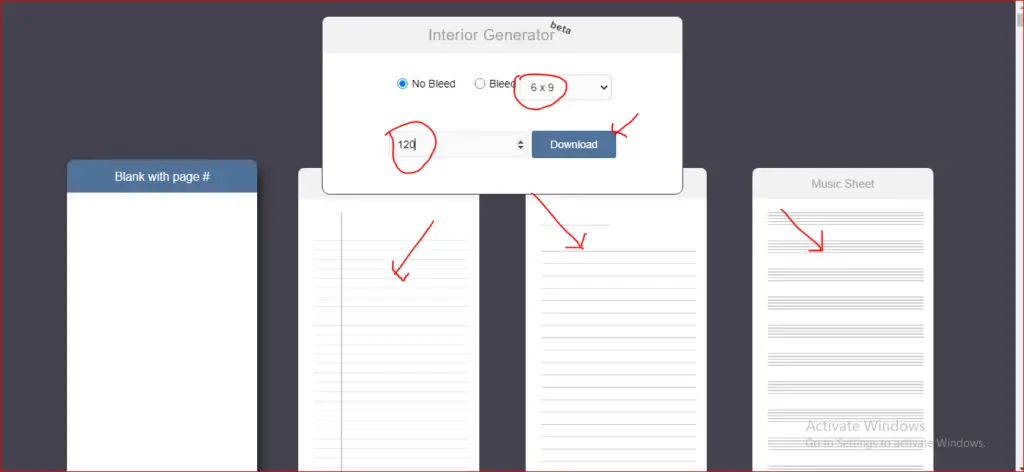 Just visit book bolts's interior generator and follow the steps as shown below:
Select the interior of your choice
Select the interior size i.e 6×9 in
Select bleed or no bleed (most books use no bleed)
Type No. of pages you want
Click on the download button to download print-ready interior
By following the above-mentioned step you can download a lot of low & content book interiors for your kdp business.
4. Do It Yourself
You can also do your low content book templates yourself by using free software like Canva and PowerPoint. On my YouTube channel, I have shared some videos as well.
In the below video, I have covered how to create an Inventory Log Book in Microsoft PowerPoint.
And, in another video, I have shared how to create a to-do list notebook in PowerPoint. Have a little watch of it!
Final Thoughts
So, as you saw I have shown you three sources to get low content book templates. These are the sites I personally use to get interiors for my kdp low and no content books.
The first site (Creative Fabrica) is a subscription bases site while the second one (Tangent Templates) charges a one-time payment for all their low and no content book interiors and other tools.
Lastly, I have shared a free resource for kdp low content book interiors and that is BookBolt. They also have paid membership as well, which gives you access to their premium templates for low content books.
Book Bolt: http://bit.ly/Book_Bolt (20% Off Coupon Code: subha20)
Thanks for reading! If you have questions then leave them in the comment section below.
What Next?
🔴 Subscribe to My Youtube Channel To Learn More About Low Content Books:
https://www.youtube.com/channel/UCHTJzdE7bzvL8cU0ES6X7mw?sub_confirmation=1
Check out my resource page for tools and resources I personally use to scale my Low Content Publishing Business.