I have been reviewing an exciting new kdp software for the past few weeks and I'm thrilled to share it with you. You may remember Niranjan and Bing's cloud-based apps for KDP publishers, which I am a big fan of. 
Well, their latest project, How To Draw Books Generator, is a game-changer in the activity books category. 
The how-to-draw books are in high demand, but they can be time-consuming to create. However, with this new app, you can create how to draw books with just a few clicks. 
I was given early access to the app and have been thoroughly impressed with its capabilities. The How To Draw Books Generator will be available on March 31st at 11 AM EST. In my opinion, this is the perfect addition to your KDP resources and I highly recommend it. 
Introducing How To Draw Books Generator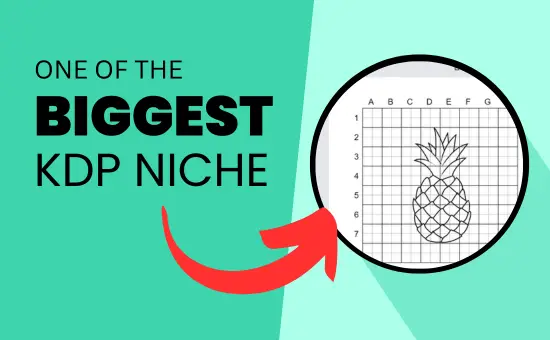 The How To Draw Books Generator is not your average app; it's your gateway to the highly profitable "learn to draw" niche on Amazon KDP, Amazon Kindle, and Etsy. 
It's the latest addition to our series of popular low-content book creation software, and it pushes the boundaries even further. However, it wouldn't be accurate to call the books you create using HTDBG low-content books, as this app provides a unique and valuable resource for those interested in learning how to draw.
| | |
| --- | --- |
| Launch Start Date | 31st March 2023 |
| Launch Start Time | 11:00 am EST |
| Launch End Date |   3rd April  2023 |
| Launch End Time |   11:59 pm EST |
Note: During the launch period you can get a massive 50% OFF on the front-end version and the optional upgrades as well. So, act fast because the price will increase forever!
✨Check Out How To Draw Books Generator
Why How To Draw Books?
How to draw books is an extremely popular and profitable niche on amazon where people like you and me are making a solid passive income every single month. All they are doing is creating how-to-draw books for kids. These types of books help kids learning to draw by giving them step-by-step process. 
Look at some of the best-selling books in the how to draw niche. These publishers are making a very decent income passive income with their how-to-draw books for kdis.


Let's face it, these types of books are really hard to create if yo don them manually inside a design software like adobe illustrator, photoshop, or canva. But with the release of the How to Draw Books Generator things are really going to change, because it's going to give you the power to create and publish these hot-selling books with great ease.
3 simple steps to Create How To Draw Books With HTDBG
You can easily create "How to Draw" books using HTDBG by following just three simple steps.
Step #1 Insert the Design Element
All you need to do in this step is log in to your cloud-based account from anywhere in the world and insert the design element for creating how-to-draw worksheets onto the canvas. Have a look at the screenshot below;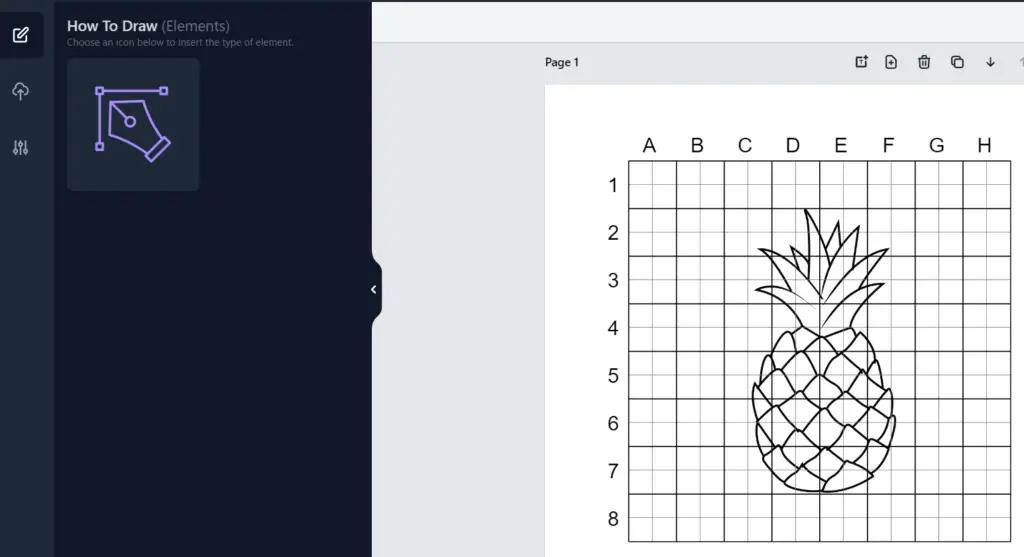 Step #2 Update Your Illustration
After placing the design element on the canvas, all you have to do is swap the placeholder illustration with the image of your choice to finish the worksheet. Repeat this process to swiftly create pages for your book in just a few minutes.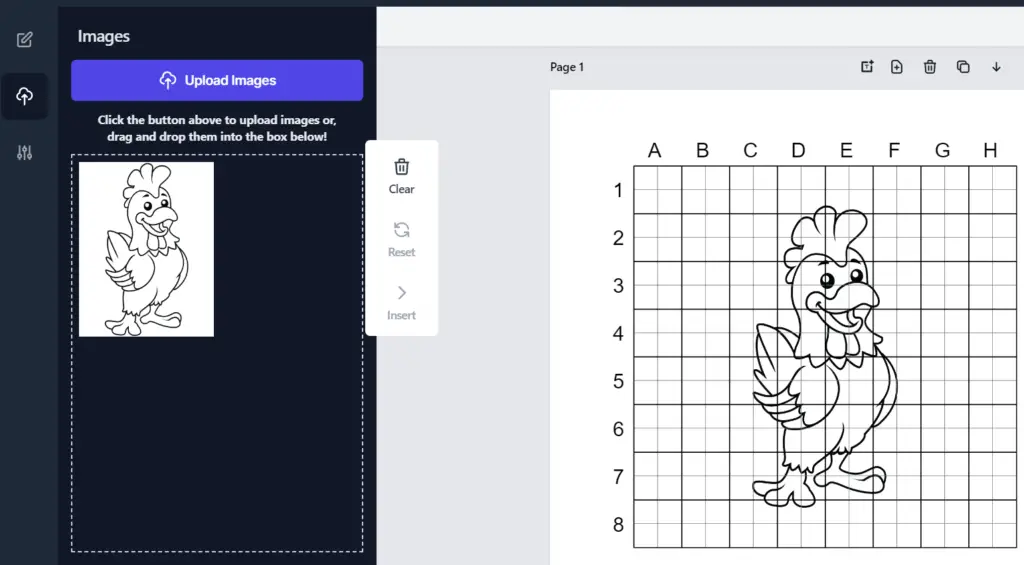 Step #3 Download Your How To Draw Book
Congrats! Your amazing How To Draw book is now available for download with just one click of a button. Whether you want to download individual worksheets or the entire book, it only takes a few minutes.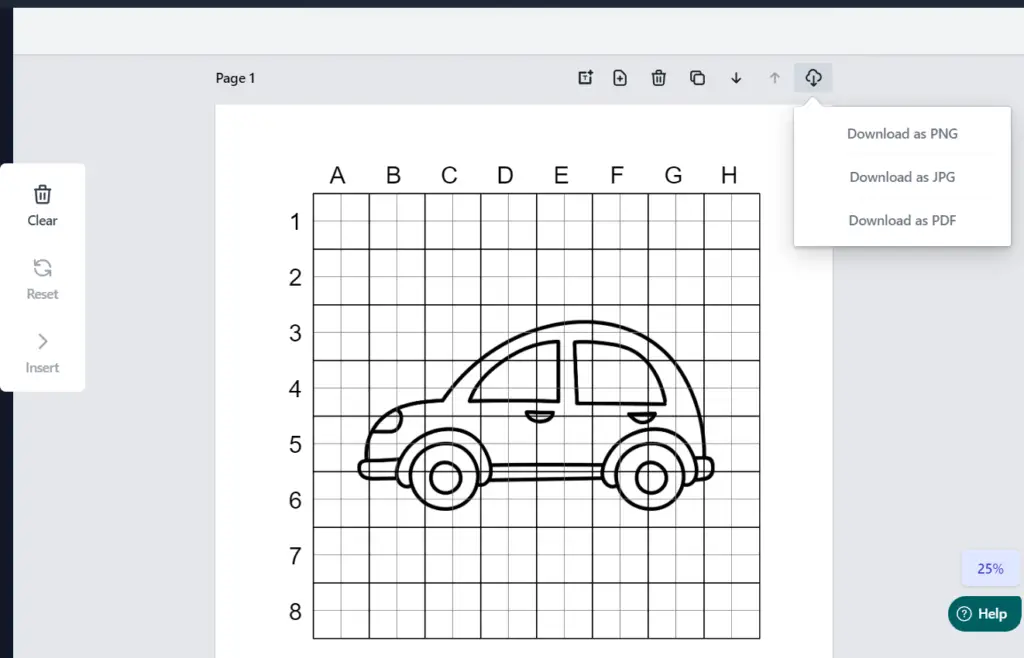 Check Out the KDP Tools & Resources I Use!
✨Check Out How To Draw Books Generator
How To Draw Books Generator Features & Launch Pricing
How to draw books generator comes with the base version which is also known as FE or Front End and three optional upgrades as OTO1 or PRO Version, OTO2 or Premium Version, and OTO3 or Elite Version. 
The features of each version are different. However, to purchase an upgrade you need to purchase the front-end version first. Anyways, below I am going to list some of the key features of each version of how to draw books generator.
Front End: How To Draw Books Generator ($47 Special Launch Price)
The front-end product consists of the following features…
Intuitive point-and-click dashboard for easy creation of  how to draw lessons based on grids
Grid-based how to draw books creation
Create worksheets with half the drawing leaving the kid to mirror the other half
Control drawing grid cell sizes and number of cells 
Create sub-grids and hide them on the fly
Easily number the rows and columns with numbers and letters and flip them in one click
Easy Image Upload functionality allows you to upload your own images.
Easy blank grid creation option for kids to practice drawing
Choose from multiple trim sizes for pages based on your book needs 
Multiple page numbering styles for enhanced flexibility in page design 
Show and hide margins for KDP-compatible layout designs
Change the rows and columns in the main grid and the internal grids on the fly
Neatly organized cell numbering across the rows and the columns for the kids to use while learning how to draw
Add titles, descriptions, and instructions using the super flexible drag-and-drop text editor 
900+ font options to choose from
Download a single how-to-draw worksheet or a complete workbook with just 1-CLICK.
Download files in multiple formats including PDF, PNG, and JPG 
Detailed training included 
     Up to 100 downloads per month 
A dedicated support team that simply put, cares about your success 
     Clone single page
Work at any zoom level.
Flip the image across X and Y axes
Placement across the canvas
X and Y coordinate controls to change the location of the design elements inside the drawing grid
Ctrl + C and Ctrl + V for custom objects (basically all items on the page).
✨Check Out How To Draw Books Generator
OTO 1: How To Draw Books Generator PRO ($67 Special Launch Price)
The first upgrade product or OTO1 consists of the following features…
Bulk clone option 
UNLIMITED Books Download
1-CLICK Bulk Book Creation
Download PPTX Files
Unlimited Font Color
Unlimited Color Choices – Grid lines
OTO 2: How To Draw Books Generator PREMIUM ($197 Special Launch Price)
Step-by-step drawing worksheet creation tool
Create step by step drawing from your own images
Create unique content that's unlike anything out there
Easy drag and drop or upload option to add the svgs
Edit, clone, and delete the image with one click
Advanced technology to read the images of simple or complex designs
Create, and delete layers in few clicks
Move elements between layers or steps
Merge the steps with the previous or next steps in a click
Easy to use color codes to work with the images
Zoom in and out feature to work with the images 
Bulk Book Creation Technology involving multiple step by step tutorials to create a complete book in one go
Premium training modules showing you the best practices to create your own content to be compatible with the tool
20 unique step by step drawing page layouts with BUILT-IN automation
Available for a one time fee. Immediately after the launch, the price will move to an annual recurring model
OTO 3: How To Draw Books Generator ELITE ($67 Sepecial Lauch Price)
500 design elements
Call out boxes that add a cute and fun dimension to your books
Final Thoughts About How To Draw Books Generator
The How To Draw Books Generator is a user-friendly cloud-based application that enables you to effortlessly design stunning how-to-draw books and worksheets. You can generate income for years to come by selling your creations.
You don't need to download or install anything since it operates entirely in the cloud. You can log in from any internet-connected computer and follow the straightforward instructions to start creating your books in just a few minutes – not days or weeks.
✨Check Out How To Draw Books Generator