Though Amazon KDP is the biggest self-publishing platform and shares a major chunk of the ebooks and print books market, however, having some alternatives is always a good option.
You may be interested in amazon kdp alternatives for spreading your self-publishing business beyond kindle direct publishing or to have a sort of backup. 
And it's a very wise decision to make because you may lose your kdp account due to some silly mistake or they may start charging a listing fee (though it is not going to happen in near future). 
Keeping this in mind, I have created this quick blog post to share the best alternatives to amazon kdp. So, let's just dive in…
✨ Want to create a coloring book in Canva? I have also written a blog post on How to Use Canva for Kdp Low Content Books, in which I have shown a step-by-step process to create a simple coloring book for free!
Best Amazon KDP Alternatives For Self Publishers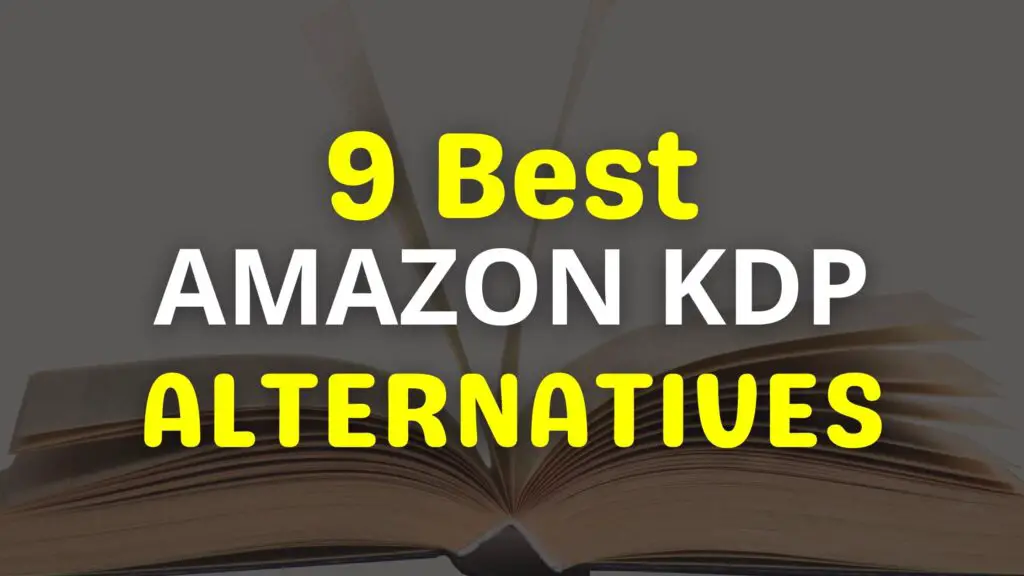 Below are some platforms that can be a great alternative to kindling direct publishing for selling ebooks, print books, and audio books online. 
| | | | | |
| --- | --- | --- | --- | --- |
| KDP Alternative | Global Rank | Country Rank (US) | Category Rank | Monthly Visits |
| Google Books (Google.com) | 1 | 1 | 1 | 90.8 B |
| Etsy.com | 70 | 34 | 4 | 388.5 M |
| Apple Books | 79 | 73 | 1 | 489.9 M |
| Teachers Pay Teachers | 1,624 | 384 | 15 | 24.3M |
| Gumroad | 3,394 | 2,197 | 65 | 18.5M |
| Kobo Writing Life | 8,384 | 9,593 | 47 | 6.5 M |
| Lulu.Com | 35,341 | 14,143 | 18 | 1.4 M |
| IngramSpark | 87,743 | 26,267 | 25 | 0.573 M |
| Barnes & Noble Press | 220,976 | 42,105 | 371 | 0.325 M |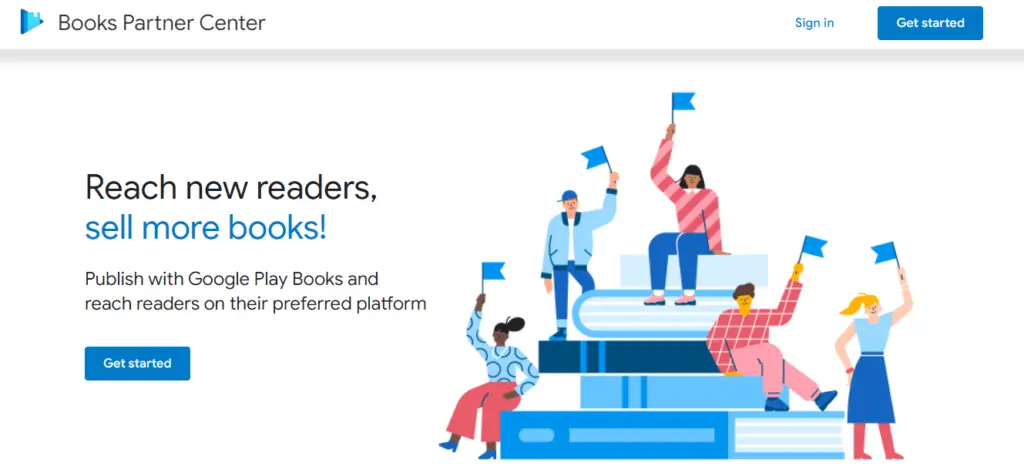 Google books can be a great alternative to amazon kdp. It allows you to publish both ebooks and audio books. With Google Books, you can reach over 3 billion android users across 75 countries.
When it comes to making money with google books, you can earn a 70% revenue split for sales in 60+ countries, regardless of price. For more details, you can check out their Revenue Split FAQ.
The next best alternative to amazon kdp is Etsy.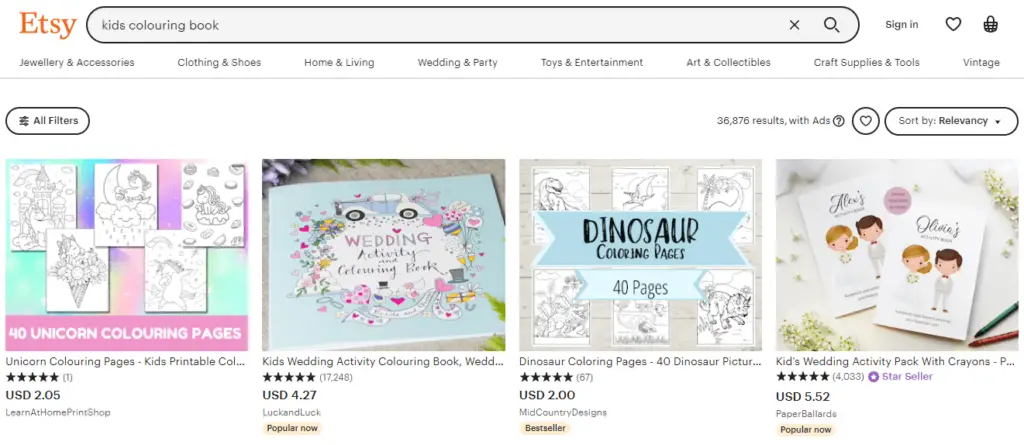 Etsy is one of the most popular websites around the world. According to similar web, Etsy's global rank is 70 and in the US it's ranking at no.34. When it comes to monthly visits, Etsy got 388.5 M visitors during march 2022.
On Etsy, you can sell kdp interiors including coloring books, coloring pages, logbooks, activity books, puzzle books, and more as digital downloads. Etsy charges you a listing fee of $0.20 / listing and a 6.5% transaction fee. 
To publish print books on Etsy, you have two options;
Print and full fill order yourself
Connect a third party print-on-demand service like Printful
So, Etsy can be another very good alternative to amazon kdp to earn a passive income online.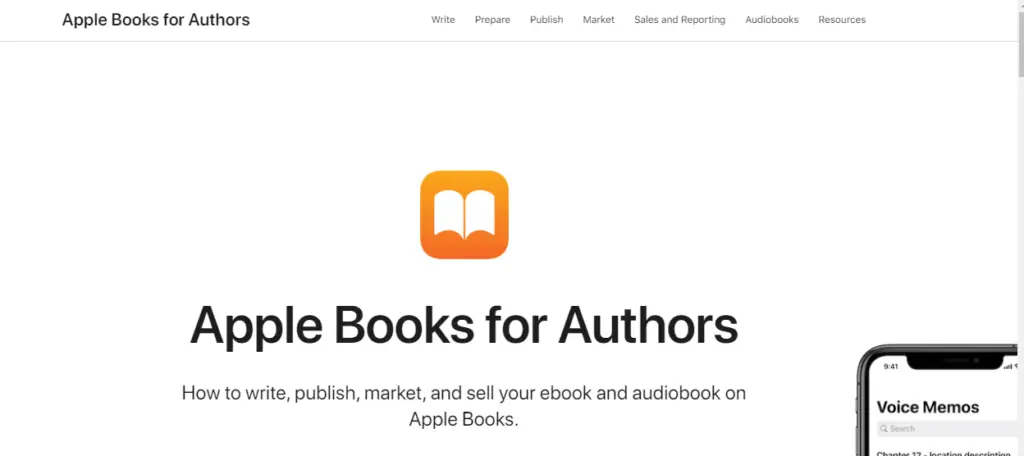 Apple Book is one of the best alternatives to amazon kdp as it lets you publish ebooks and audio books. Though you can directly publish your ebooks on Apple Books, however, for audio books you will have to go through their preferred partners like Kontor, Ingram CoreSoure, or Findaway Voices. 
To publish an ebook or audio book you need to visit https://authors.apple.com/ where you will need everything you need to write, prepare and publish your book. 
Below is a comparison of Apple Books with Amazon KDP which lets you know why should publish your ebooks via Apple Books.
| | | |
| --- | --- | --- |
| Features | Apple Books | Amazon KDP |
| 70% royalties on every book, regardless of price | Yes | No |
| No file delivery fees | Yes | No |
| No limitations on offering free books to customers | Yes | No |
| No payments for preferential store placement | Yes | No |
| No price matching | Yes | No |
| No third-party ads | Yes | No |
You may like to check out the list of the 9 best kdp niches to make passive income in 2022 and many more years to come.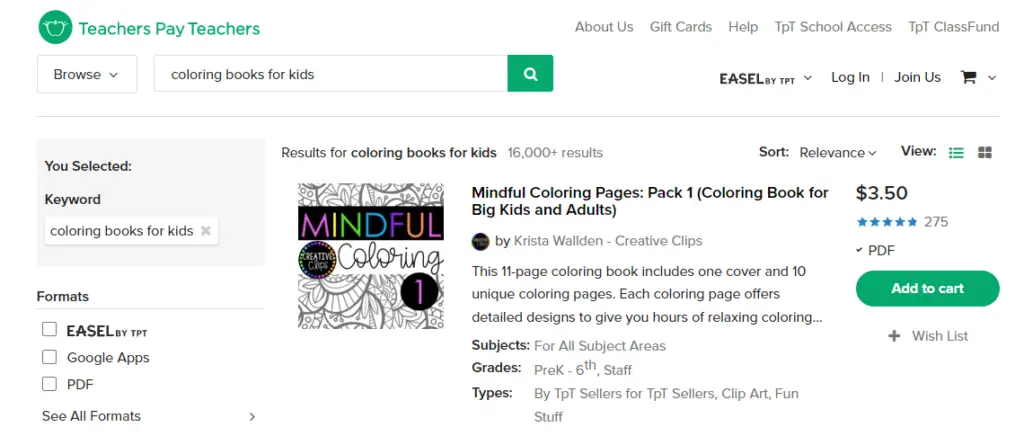 Teachers Pay Teachers is an online marketplace for buying and selling original educational resources. This is one of the most visited sites and last month it received just over 24 Million visits. 
So, how can it be an alternative to amazon kdp? I am glad you asked…actually I personally sell one of my kdp interiors on this platform which is more focused on kids education.
Therefore, you can too sell educational worksheets, kids' coloring books, puzzle books, game books, and more but you can only sell them as printables. So, it can be a great alternative to amazon kdp to earn a passive income online.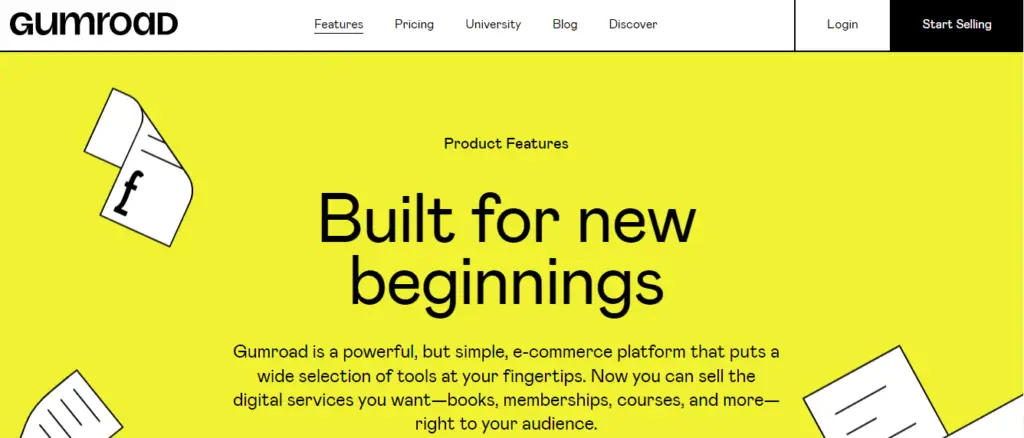 Gumroad is one of the best platforms to monetize your skills online. I personally like it because it is very easy to list any printable on Gumbroad and start making money. Here on Gumroad, you can sell a lot of things like printables, worksheets, ebooks, courses, and much more. 
Though you can sell print books on Gumraod, they don't have any print-on-demand service for that, therefore, you will have to maintain an inventory of print books and ship them to the customer yourself.
I have written a detailed post about How to Create Coloring Books for Amazon Kdp the Right Way! You may find it useful too!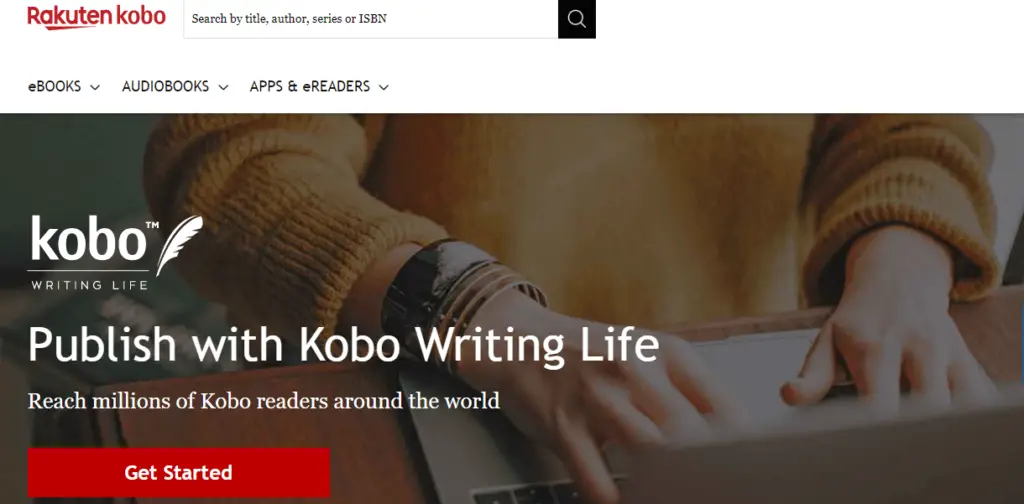 This kdp alternative is a very popular website and getting millions of visits from all around the world. During March it received 6.5 M visits its global rank in 8,394 and 9,595 is it's country rank (US). 
Kobo writing life allows you to publish both ebooks and audio books. Just like apple books you need to publish your book via an aggregator like Findaway Voices or AXC to publish an audio book. 
The good news is your first audio book is free on Kobo Writing Life. The popular ebooks and audio book categories on this site are business and finance, nonfiction, biographies and memoirs, science fiction and fantasy, and more.

Lulu is another very good alternative to amazon kdp and it lets you publish a whole range of books including ebooks, print books, photo books, notebooks, calendars, magazines, cookbooks, and yearbooks.
One of the amazing things about Lulu is, that it provides coil-bound books, hardcovers, and paperback as binding options. However, Lulu charges way more in terms of printing costs as compared to amazon kdp, which may be because the quality is high.

Our next amazon kdp alternative is Barnes&Noble Press. It supports three types of books i.e ebooks, audio books, and print books. As per similar web, it is ranking just over 42k spot in the US and receiving 0.325 M visitors per month. 
The ebooks published via Barnes&Noble Press can reach millions of potential readers on BN.com and Nook devices. They pay 70% royalties on ebooks regardless of the pricing, what that means is you don't need to remain between a certain price range to earn higher royalties as you do with amazon kdp. 
On the other hand, the royalties earned from the print books are lower than kdp. For example with a 100-page black & white print book (8.5 x 11 inches) priced at $6.99, your royalty per sale is $0.84, while kdp pays almost $2 for the same book!
Does amazon kdp worth the time and effort? Check out my detailed review of amazon kdp – It's a must-read!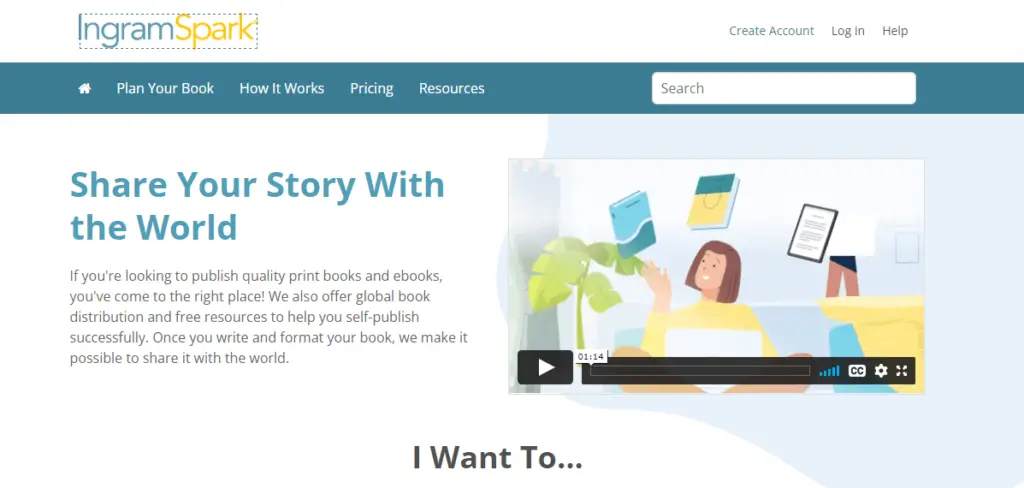 The next kdp alterntavie in our list is IngramSpark. It gives you the tools and resources to self-publish both ebooks and print books and reach a wider audience through their distribution channels.
Check Out the KDP Tools & Resources I Use!
The beauty of IngramSpark is, that when you publish your book through them, your book enters into one of the largest distribution networks that includes access to over 40,000 Independent bookstores, Online stores, Chain stores, ebook retailers, Libraries, and Universities. 
When it comes to pricing, IngramSpark charges you $25 / ebook and $49 / print book, and $49 for both ebook and print book if published at the same time.
My Verdict
In this blog post, I have shared some of the best alternatives to amazon kdp. All these kdp alternatives are very popular platforms and you can sell ebooks, print books, audio books, and digital downloads. 
The secret sauce to succeed with these kdp alternatives is Focus, you need to pick one platform and focus on it for a longer period of time and stay consistent as well. This will eventually help you to earn passive income online.
That's all from me today, If this post helped you in any way then do share it on your favorite social media platforms. Just click on one of the social icons below this blog post. Thanks for sharing it.