The world beyond amazon kdp!! This is something I started talking about since last week or so…
and the reason being is to give a wake-up call to all those who are merely focused on amazon kdp. As I am into this world of online earning since 2013, during these 9 years or so I failed many times and got my accounts terminated as well.
The fact is as we open an account on any platform, we are at the mercy of the people who own that platform. They can terminate our account at any time and we will have to start from scratch again!!
That is something that happens a lot, I recently received an email from one of my mentors, whose ticktock account of 190k followers has been terminated!!
I know that sounds scary but it is the Truth! To get around this situation you need to have multiple sources of income in place. Like you can start your own blog, a youtube channel, and a kdp account. 
The point is to stop relying on any single platform because you can lose access to it at any time! But there is something that NO ONE can take away from you! YEP…in this post, I will be sharing that with you!
That is something I have started wording on recently and I am already seeing its positive results!
Let's Explore The World Beyond Amazon Kdp!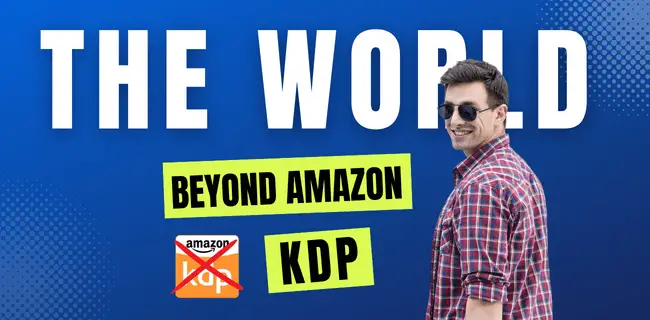 As I was looking for ways to diversify my online on various platforms, I came across a 3-day training program that is known as The 3 Day Business Breakthrough Challenge By Jonathan Montoya!
I took this 3-day business breakthrough challenge almost a week ago and really loved it. It teaches you a step-by-step process of building an email list and promoting affiliate products the right way. 
Jonathan Montoya (the creator) gives you everything you need to start building your own email marketing business. He shows you both free and paid methods to get started.
As the name suggests, you can complete this challenge in 3 days. Though you can go through all the lessons on day one it is recommended to move slowly and actually perform the steps taught inside the program.
Below I will be sharing with you an overview of the program.
Day 1 – 3-Day Business Breakthrough Challenge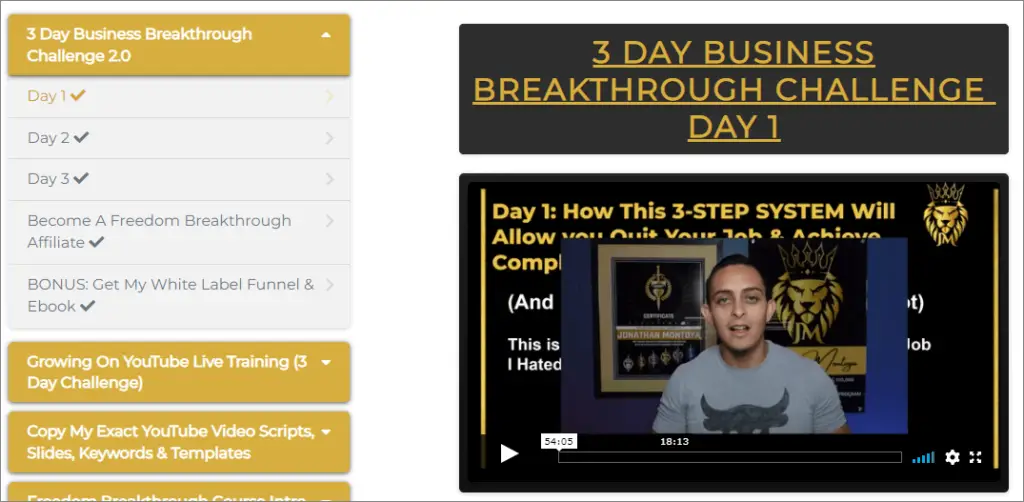 On day one Jonathan introduces you to the programs and gives you in-depth training about promoting affiliate products. Inside you will learn;
What is affiliate marketing?

The wrong way to promote affiliate products

The right way to promote affiliate products

What are the best affiliate programs to promote

What are the criteria for choosing the best product to promote

And the tools you need to build your customer base and promote products.
Day 2 – 3-Day Business Breakthrough Challenge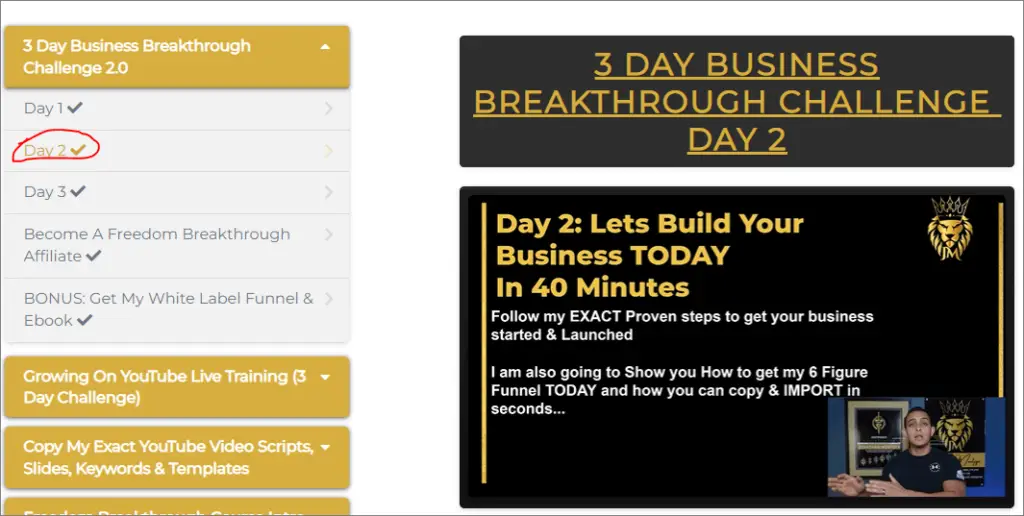 On the 2nd day, Jonathan Montoya builds an online email and affiliate marketing business from scratch. The idea is to show you over-the-shoulder training so that you can go and copy the same process. 
You will learn how to build a sales funnel inside clickfunnels that you can use to give away a free gift to your subscribers in exchange for their emails. 
The great news is he actually shares the same funnels with you along with his lead magnet (a free ebook) that you are allowed to share with your audience in exchange for their emails.
You see, you will receive everything you need to get started with this business model. 
Day 3 – 3-Day Business Breakthrough Challenge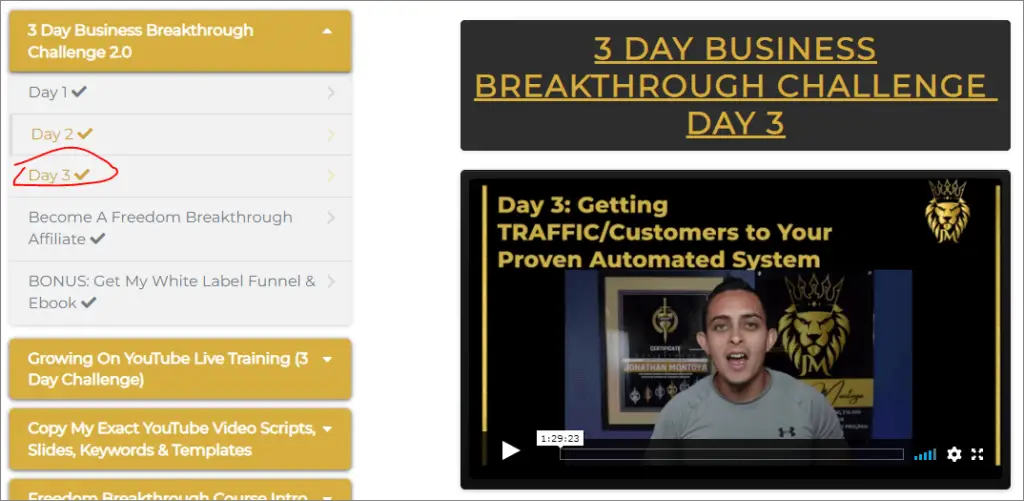 This is the 3rd and final day of the 3-Day Business Breakthrough Challenge and probably is the most important part of this whole challenge. 
As you've set up your online business (a sales funnel), now the missing ingredient is traffic or visitors. You need the traffic to your funnel page so that you can give away the free ebook in exchange for your visitor's emails. 
Don't worry, on day 3 of this 3-day business breakthrough challenge, Jonathan Montoya shows some really good strategies to drive traffic to your new build business. 
This is the longest video tutorial of the whole challenge, as you will learn some really cool stuff to build an audience and start building an email list that no one can take away from you!
Check Out the KDP Tools & Resources I Use!
Bonus – Get White Lable Funnel + eBook

Last but not least, there is a bonus section that gives you access to a done-for-you funnel and a lead magnet. The lead magnet is an ebook titled "7 Steps To Become a Super Affiliate", as a bonus you can download this eBook and change links to your own affiliate links.
In other words, Jonathan Montaya hands you a complete email plus affiliate marketing business. All you need to do is to drive traffic to your funnel to get leads and then using the strategies from the training you can convert those leads into customers.
Free Alternative To ClickFunnels
Though the 3-day business breakthrough challenge shows you step by step process to build a funnel inside clickfunnels but it's too expensive. It costs you $97 / m for the basic subscription which is too much for a beginner. 
Therefore, inside you will also find a link to a done-for-you funnel using a free alternative known as Systeme.io. 
If you ask me, Systeme.io is a dream come true for you as it has everything inside one platform, and above all, it's totally free for up to 2k subscribers. 
Their free plan gives you everything to get started, it includes;
A Sale Funnel Builder

A free autoresponder (up to 2k contacts)

Unlimited emails per month

Free automation 

And more…
My Verdict
Amazon kdp is a wonderful platform to earn passive income online. It has changed my life and thousands of other people around the globe. However, one of the downsides of relying on kdp is, that you don't have any control over your customers. 
You don't have any direct way to contact your customers, as amazon kdp doesn't share customer information with book publishers. The 2nd big drawback of relying merely on kdp is, that they can block you at any time and terminate your account due to some copyright or trademark violation.
Therefore, having a backup income stream or building something that you have more control over is absolutely necessary. And one such business model is Email Marketing, which allows you to build an email list that is yours forever. 
I have already started building my email list and at the time of writing this blog post, I have over 870 email subscribers. Now, I can nurture my email list and keep it forever, that's the one audience that no one can snatch from me!
So, check out 3-Day Business Breakthrough Challenge, it teaches you the step-by-step process to build an email list and start promoting affiliate products.
I hope you've found this post helpful, if so then do share it with your friends. Just click on one of the social sharing icons below!
Thanks for sharing it!