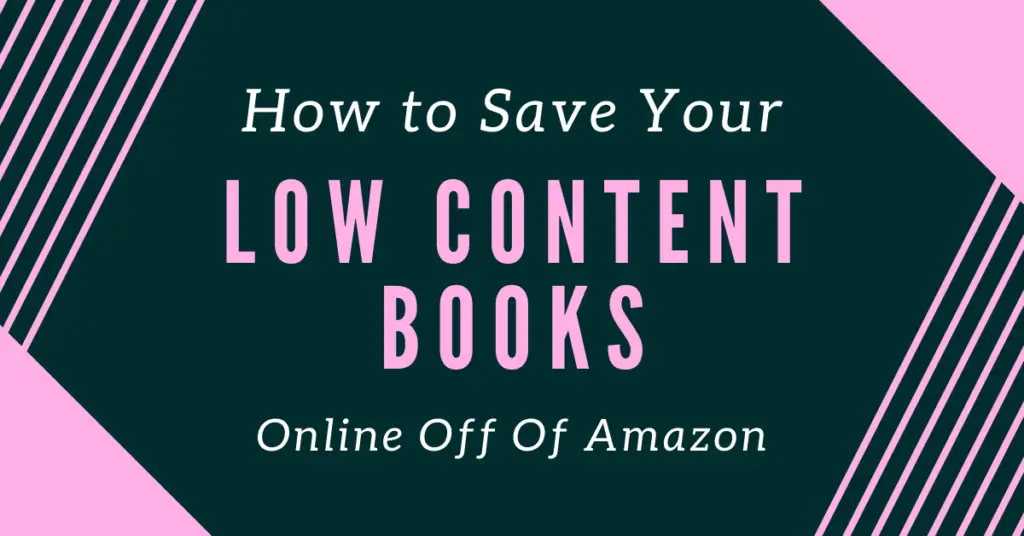 Welcome to my blog! Today we will be looking at some ways to save your kdp low content books online!
There are many benefits associated with having your low content books saved online after having them published on Amazon. You can access your books from anywhere and from any device. It is would be especially helpful, if you lose access to the data saved on your hard drive.
So, it is always good to have a backup of your important data including your low content books!
How to Save Your Kdp Low Content Books Online Off of Amazon?
You can save your low-content books in Google drive after publishing them on kdp. The free version of Google drive gives your 15Gb storage that is sufficient for a ton of your low-content books. And, once you have fully consumed this free storage, upgrading wouldn't cost you an arm and leg! It's quite cheap!
I personally use Google drive to save my low and no content books after publishing them on Amazon kdp. And you can do this too. One cool thing is you don't need to manually upload your books every time. You can do a little automation by using Backup and Sync from Google.
Bear with me, as I will be showing you the step-by-step process to set up Google drive to save your low content books for free!
Related posts;
How to Pick Categories for Low Content Books
Amazon Kdp: 11 Things You Should Know
Low Content Book Templates Free Plus Paid
Step # 1 – Download Google Drive for PC
Head over to https://www.google.com/drive/download/ and download Backup and Sync for desktop as shown below;

Once downloaded, install it on your computer or laptop. After the installation is done, just open and log in using your Gmail account.
Step # 2 – Setting Up Google Backup and Sync
Next, you will be presented with the preferences tab, where you can choose your folders from your hard drive to back and sync with Google drive.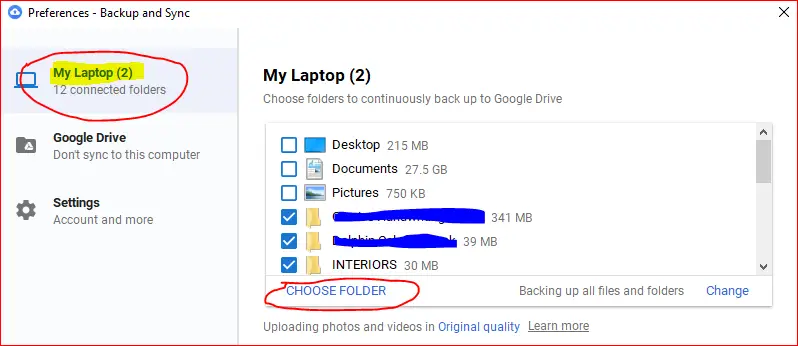 Just click on the Choose Folder button and browse to the folder where you have saved your low content books. You can select multiple folders and also uncheck some subfolders to exclude them from being synced.
Once you've saved your backup and sync preferences, you can simply right-click on any given folder, select Google Drive and then select sync this folder.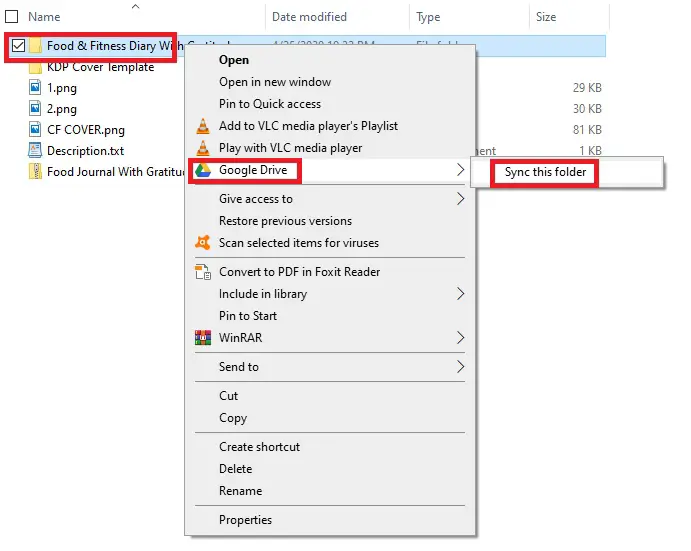 In this way, you can easily backup your low content book online using Google backup and sync service. This will save all your sync folders on Google drive, that's free cloud storage.
I personally use Google drive to save my low content books online off of Amazon. You can do the same or you can opt for some other free cloud storage services.
Below are some Google drive alternatives, which you can use to back up your general data and low content books online.
You can also use DropBox to save your low and no content books online. It offers your 15Gb free cloud storage as a free member and you can upgrade your account as well to purchase more storage.
Just visit dropbox.com and login with your Google account. That's all, you will be ready to upload your files in a matter of minutes.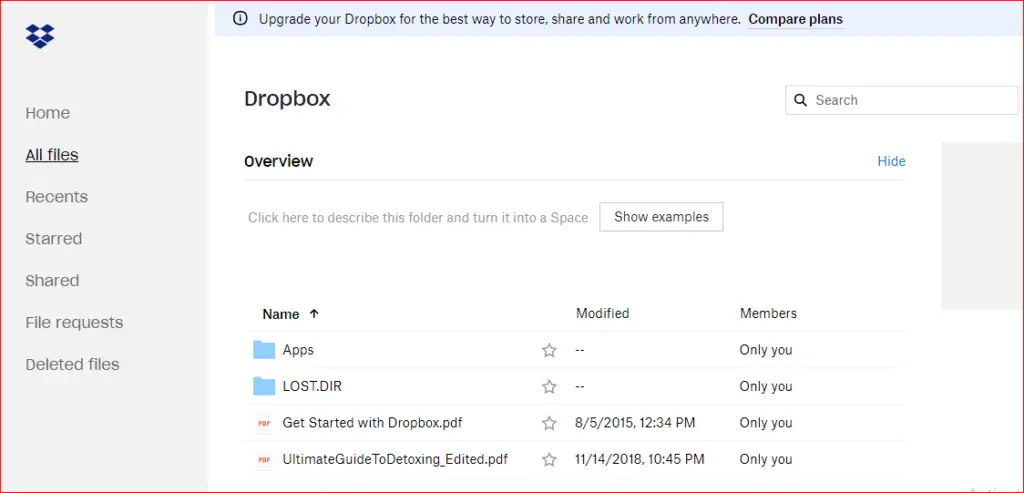 You can also download and install dropbox for your windows, just visit https://www.dropbox.com/install. Personally, I don't use dropbox, hence, I haven't installed the desktop version.
OneDrive
If you are a windows user, you can use Microsoft's OneDrive cloud storage to save your low content books online. As a free member, you will get 5Gb of free storage. However, if you are using an office 365 subscription, you will receive 1Tb of cloud storage for free!
Simply head over to https://onedrive.live.com/ and log in using your Microsoft account or you can signup for using your Gmail account.
Final Thoughts
So, these are the top three ways you can use to save your low content books online. I have been using Google drive for many years to save my data online to have a backup. And now I save most of my low and no content books in Google drive.
I hope you have found this post helpful! If yes then, do share it:)
What Next?
❤ Subscribe To My Youtube Channel To Learn More About Low Content Books:
https://www.youtube.com/channel/UCHTJzdE7bzvL8cU0ES6X7mw?sub_confirmation=1
❤ Check out my resource page for tools and resources I personally use to scale my Low Content Publishing Business.
Check Out the KDP Tools & Resources I Use!
❤ Share this post on your favorite social media site. Thanks!
Subha Malik